Fuel Type:GAS
For Sale By:Private Seller
Transmission:Automatic
Body Type:Sedan
Engine:2.5L 2458CC H4 GAS DOHC Naturally Aspirated
Vehicle Title:Clear

Condition:
Used: A vehicle is considered used if it has been registered and issued a title. Used vehicles have had at least one previous owner. The condition of the exterior, interior and engine can vary depending on the vehicle's history. See the seller's listing for full details and description of any imperfections. ...
VIN (Vehicle Identification Number): 4s3bd6857w7205024
Make: Subaru
Options: Cassette Player, 4-Wheel Drive, CD Player
Model: Legacy
Safety Features: Anti-Lock Brakes
Mileage: 142,000
Power Options: Air Conditioning, Cruise Control, Power Locks, Power Windows
Sub Model: SUS
Exterior Color: Green
Interior Color: Gray
Warranty: Vehicle does NOT have an existing warranty
Number of Cylinders: 4
Year: 1998
Trim: GT Sedan 4-Door
Drive Type: AWD


Selling my Aunts 1998 Legacy SUS sedan that has been well cared for. She bought a new car. 142k miles, automatic. Many new parts: axles, water pump, timing belt, ball joints, exhaust. Drives well and is fully loaded. Quarter panels are nearly rust free. Some rust on rear frame area as shown on pics. Recently had the left rear wheel bearing go bad so the wheel wobbles quite a bit. Needs to be towed. Drives fine otherwise and everything works as it should. May need new rear struts in the near future. Thats the only thing that needs attention that I can see. Cold AC and hot heat. 973-214-0313 - text or call- Come see it in Stanhope NJ if you would like to inspect prior to bidding.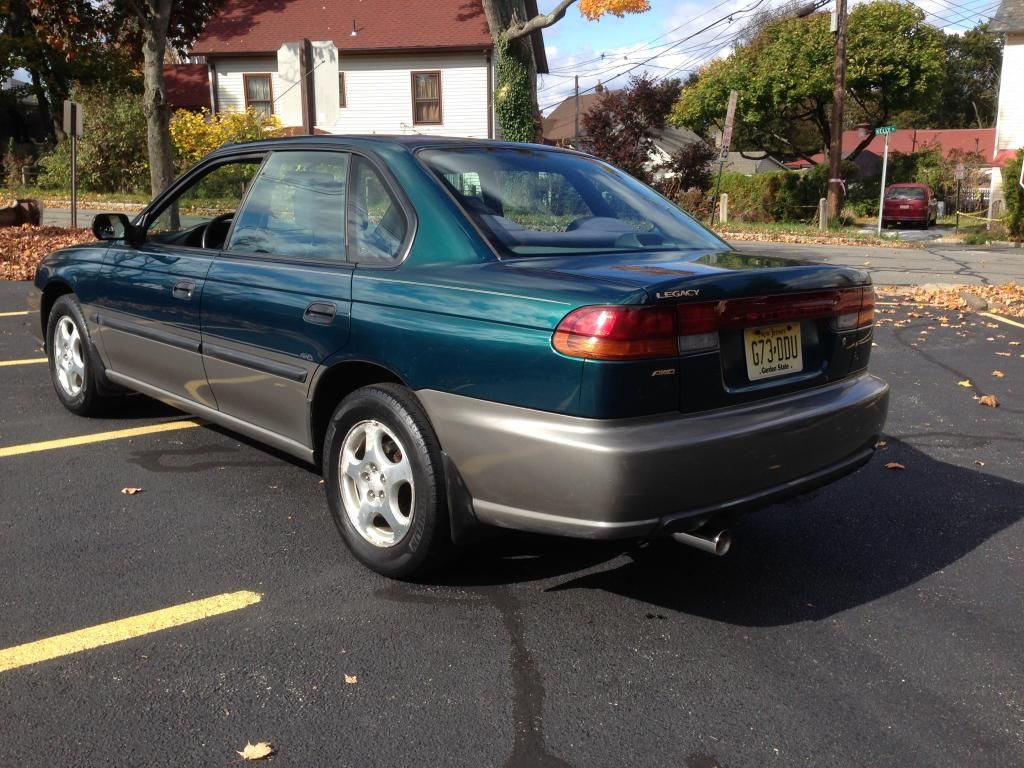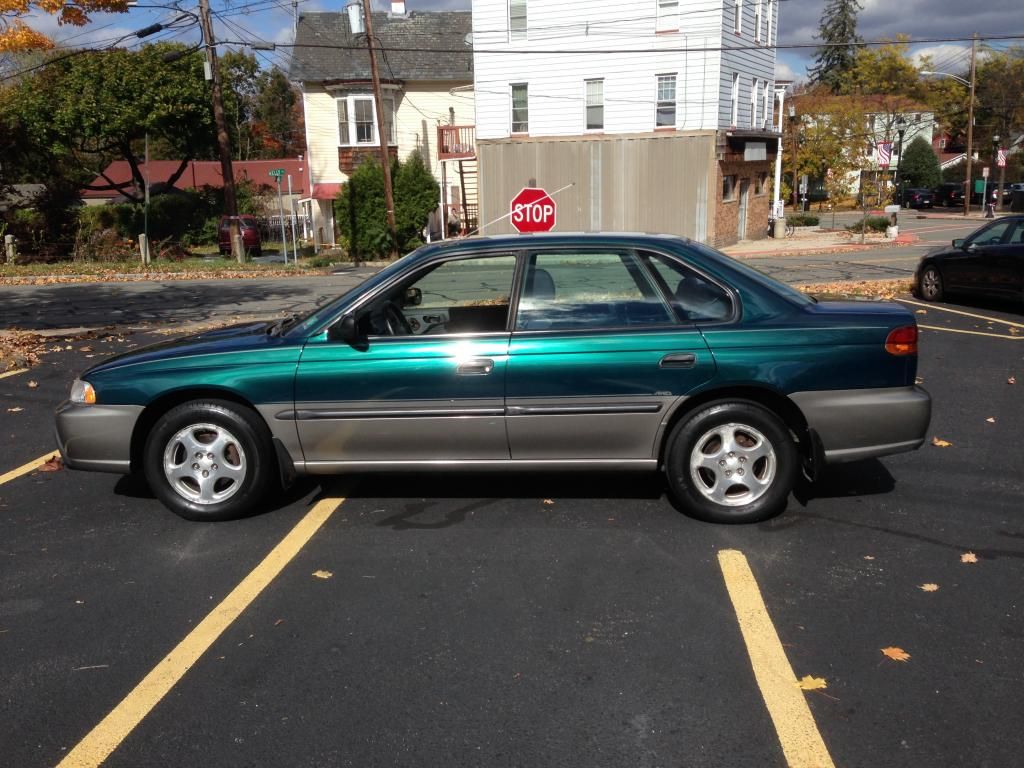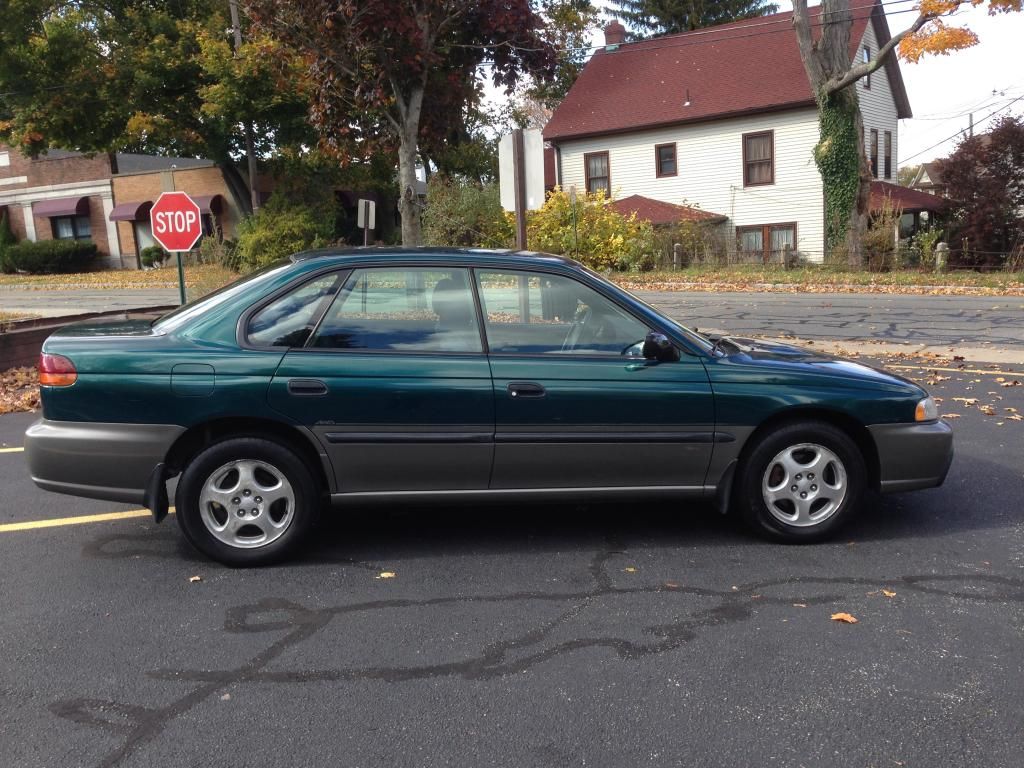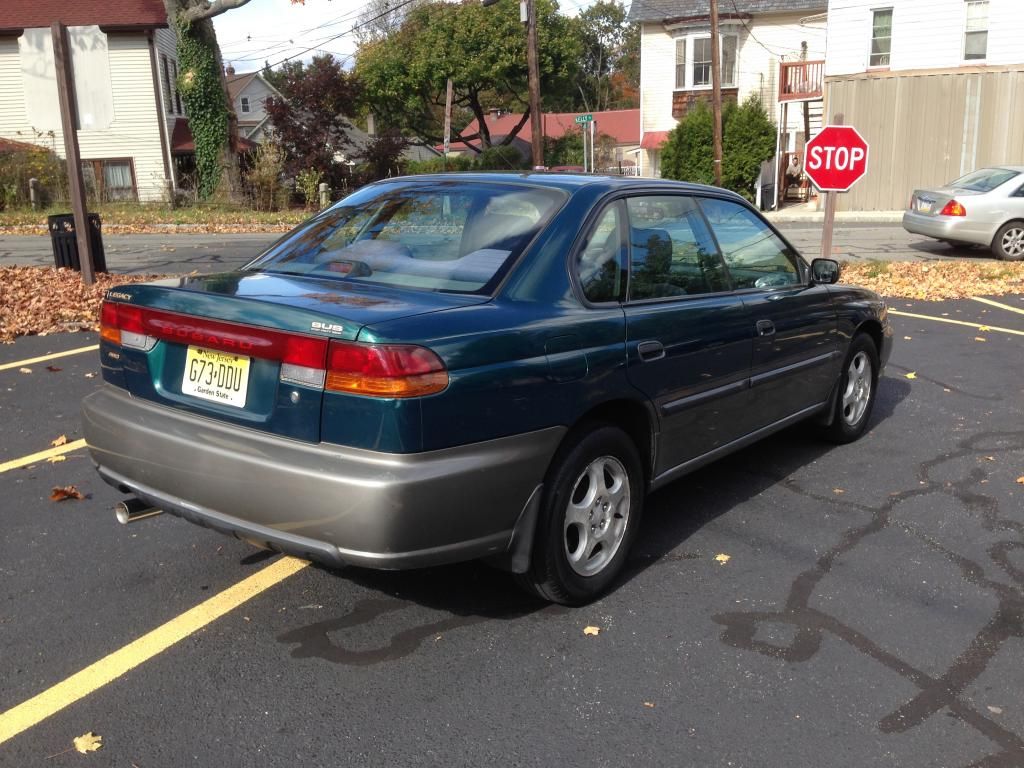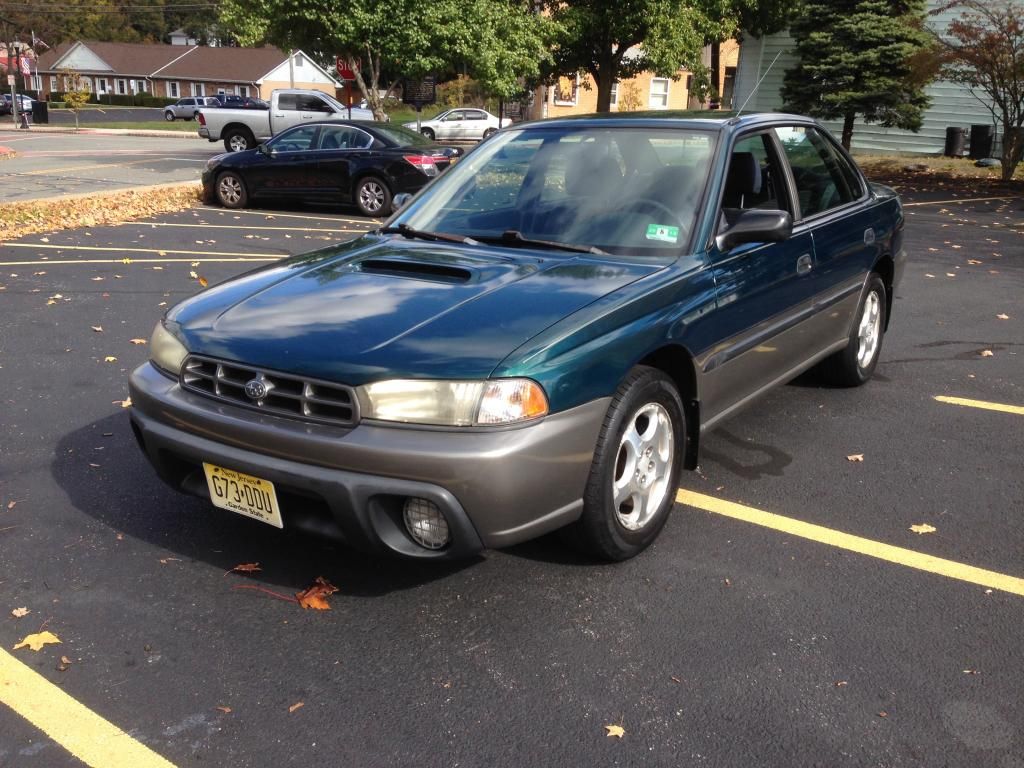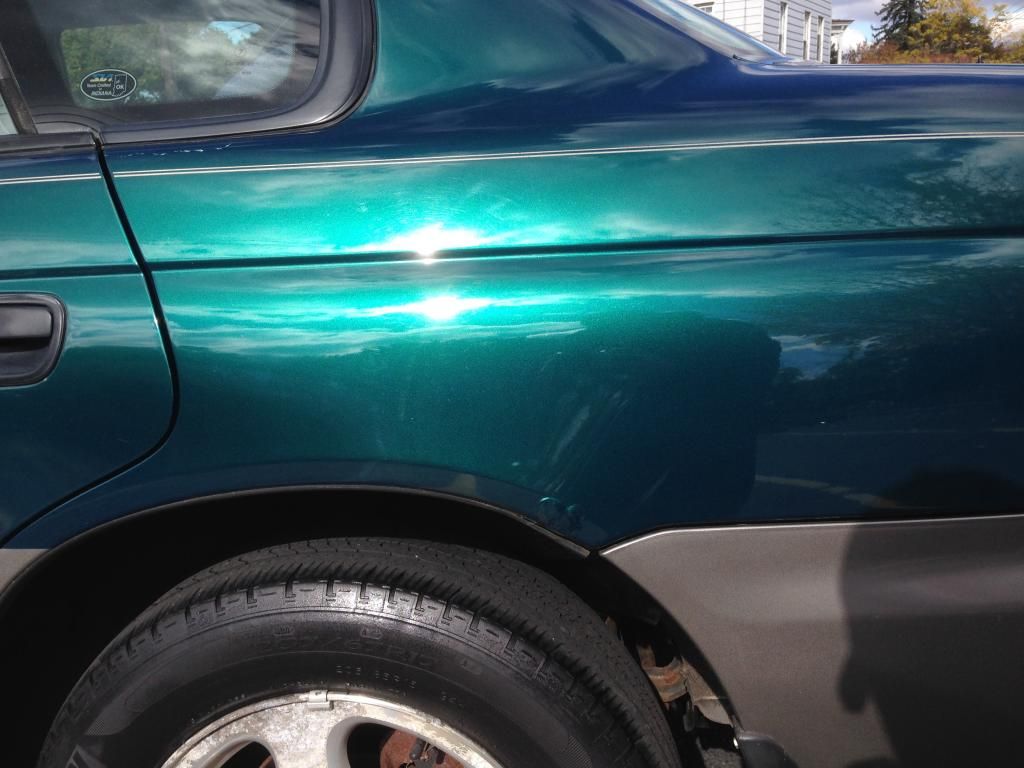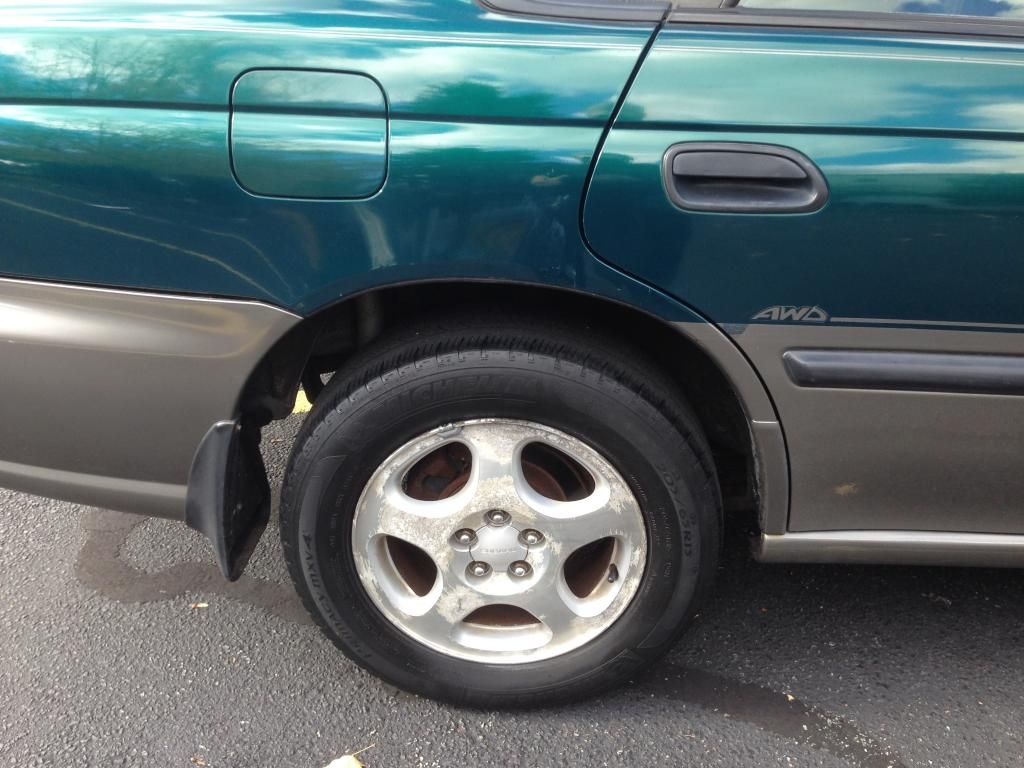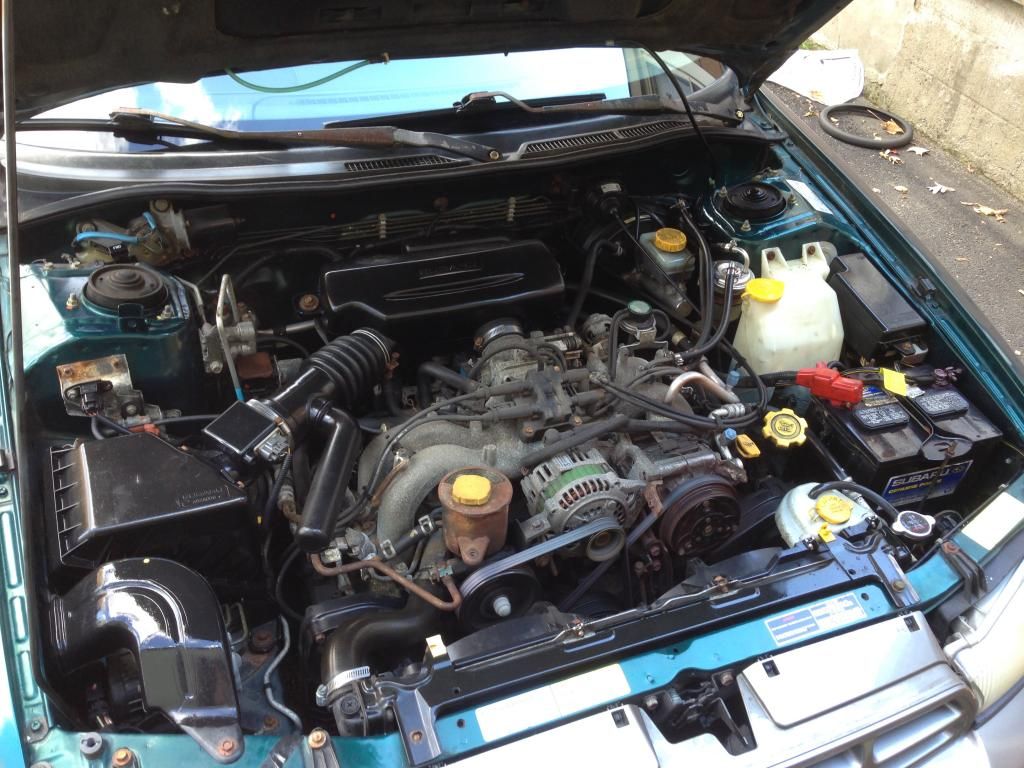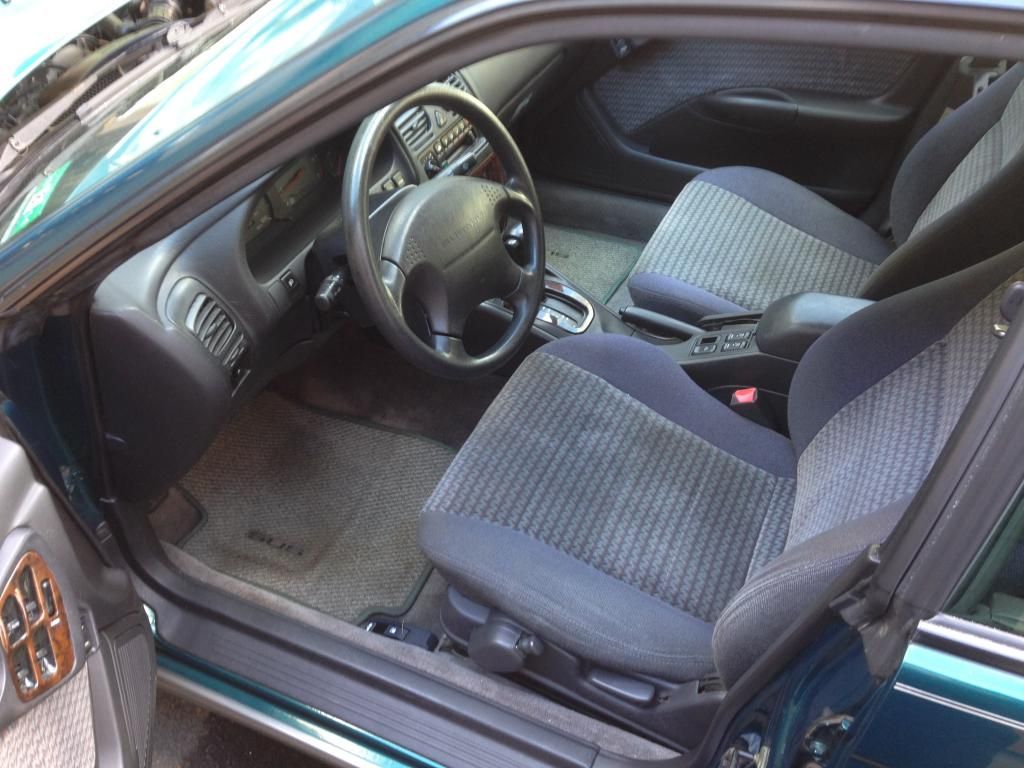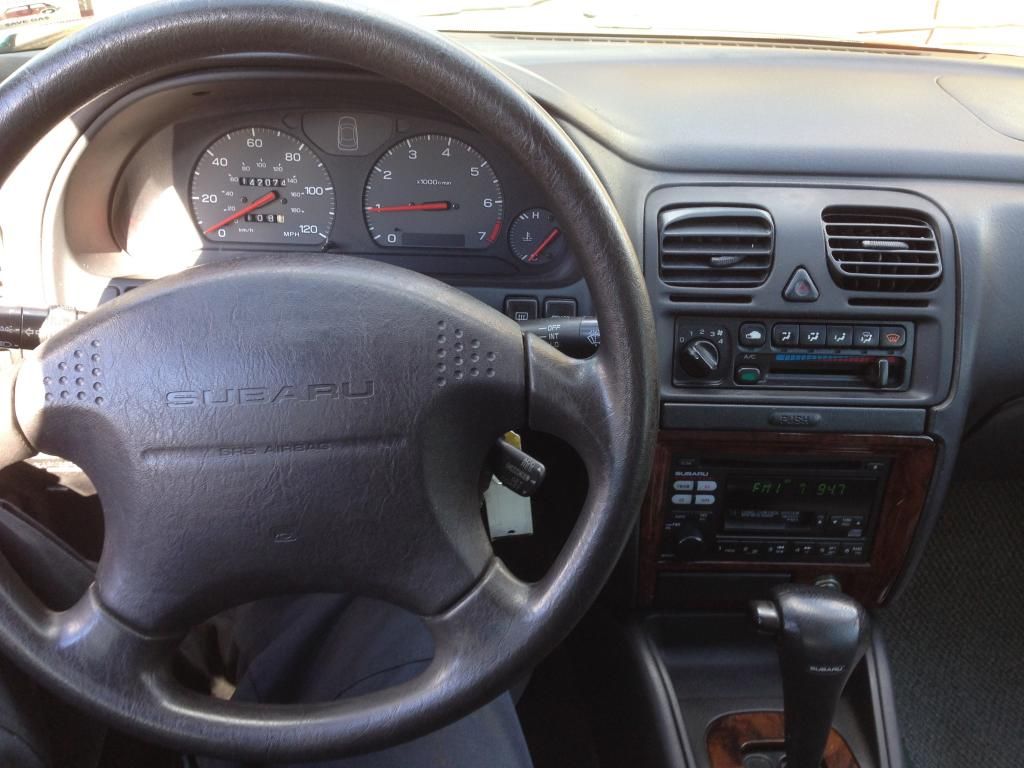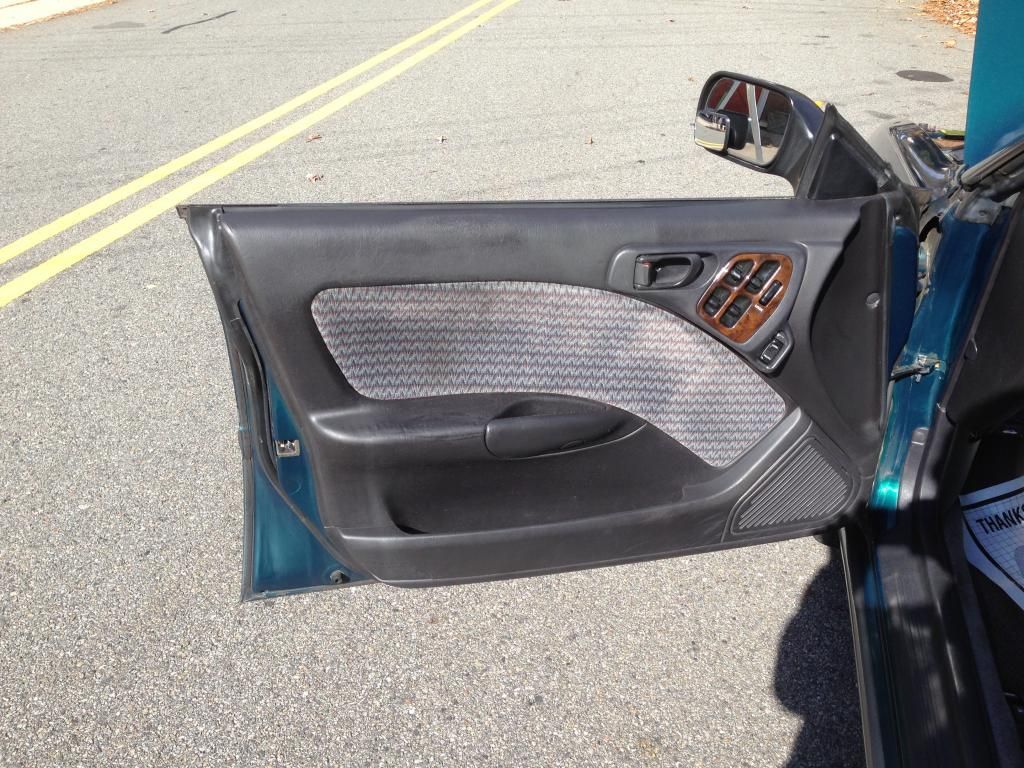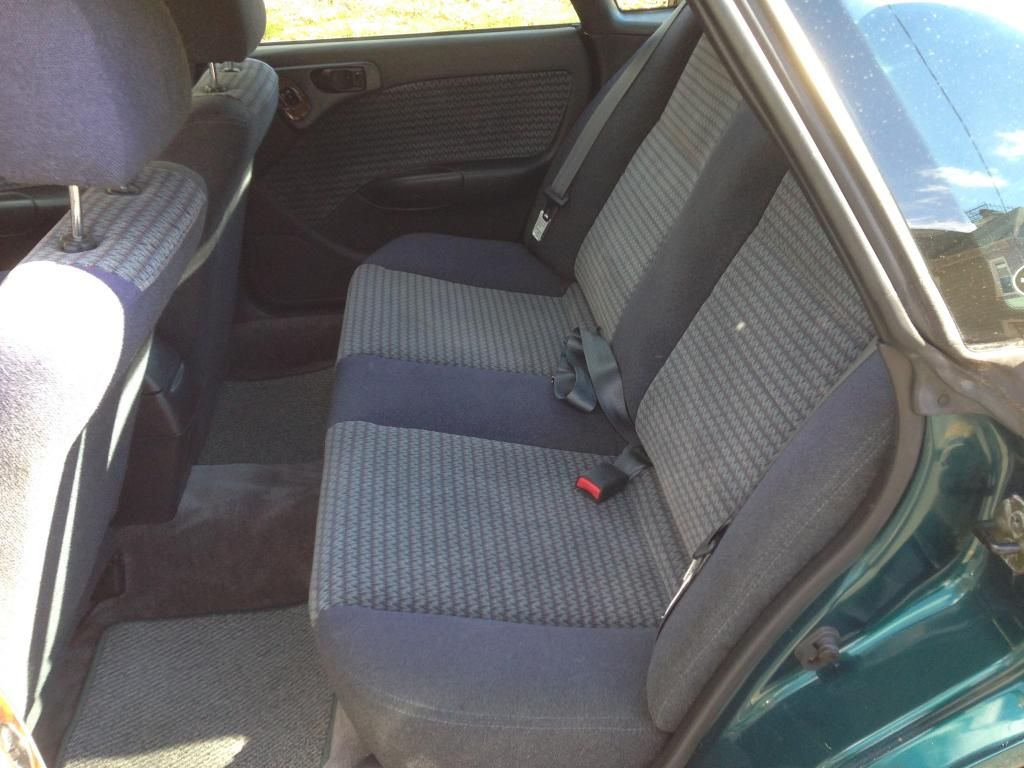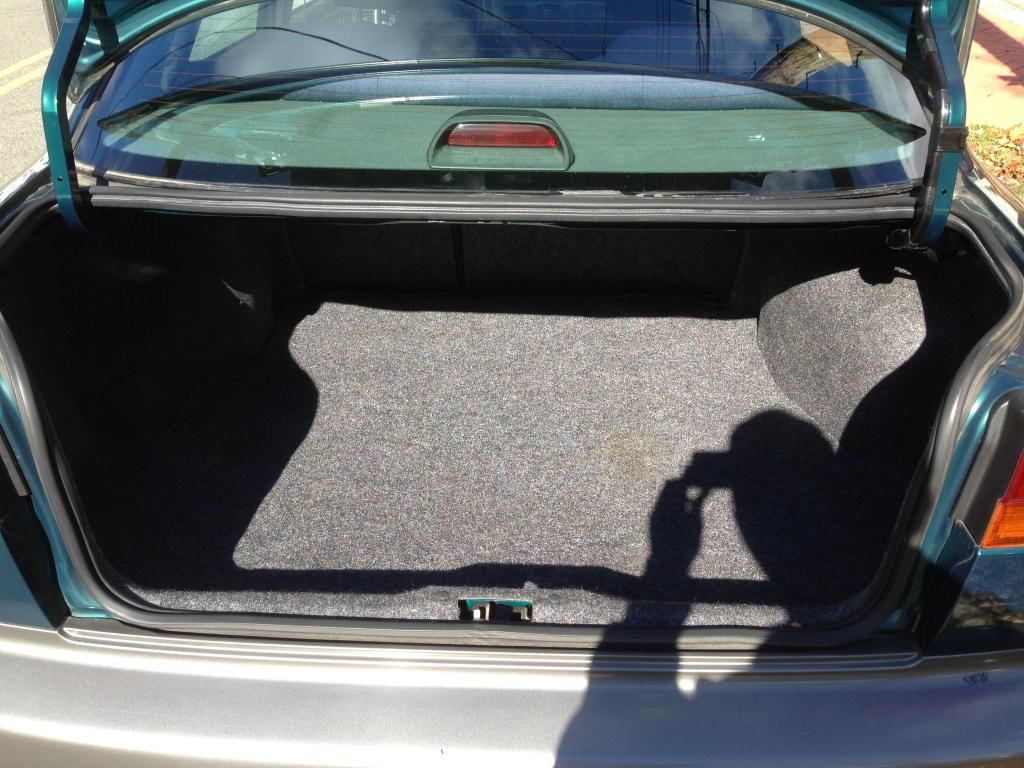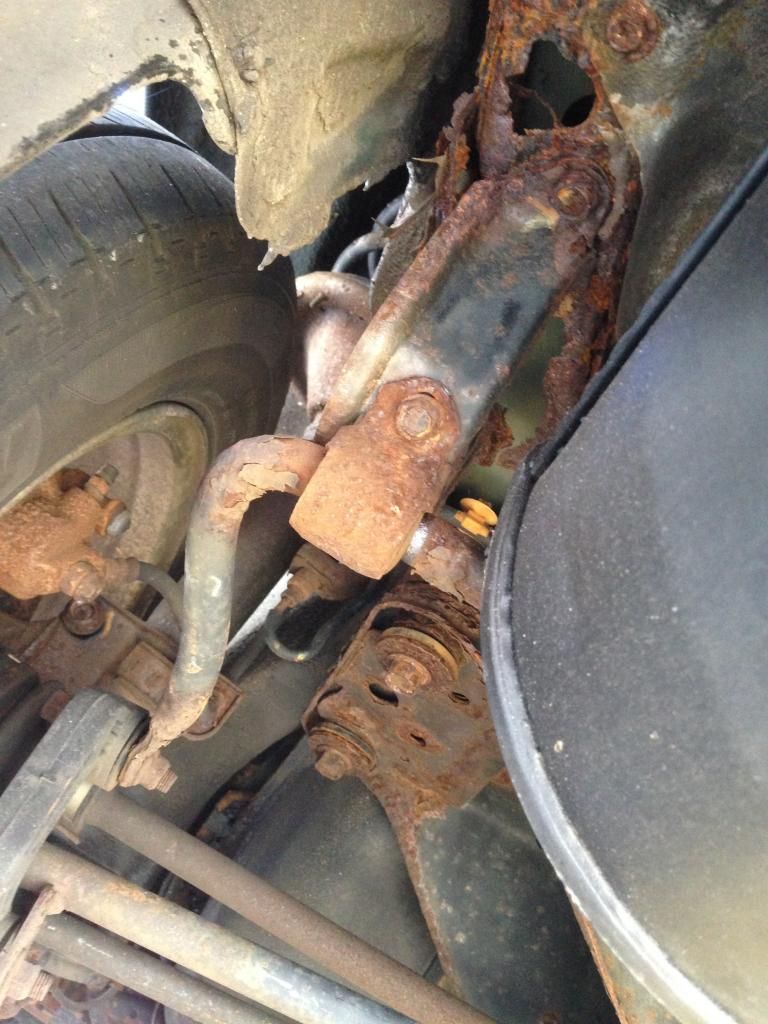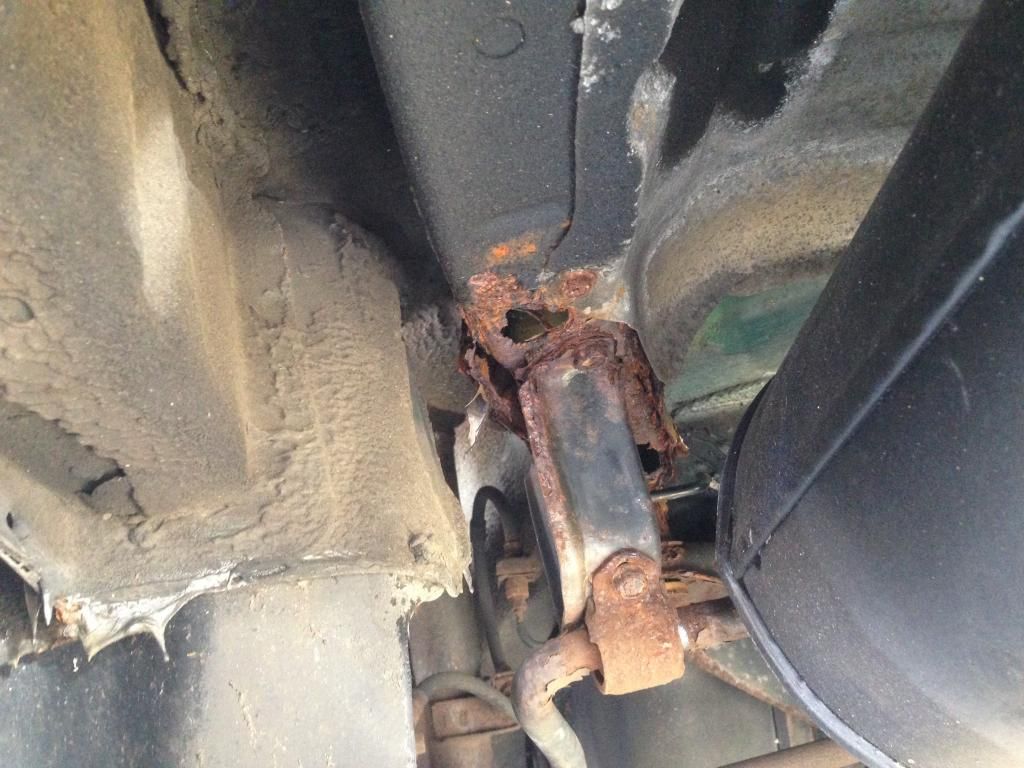 Subaru Legacy for Sale
Auto Services in New Jersey
Automobile Parts & Supplies, Automobile Radios & Stereo Systems, Consumer Electronics
Address: 3735 Victory Blvd Ste C, Green-Brook
Phone: (718) 370-1100
---
Used Car Dealers
Address: 219 US Highway 46, Livingston
Phone: (973) 361-6316
---
New Car Dealers
Address: 430 Morris Ave, Fanwood
Phone: (908) 522-7300
---
Automobile Body Repairing & Painting
Address: 195 Newman Springs Rd E, Monmouth-Beach
Phone: (732) 842-0145
---
Auto Repair & Service
Address: 60 Cadman Plz W, Newark
Phone: (718) 625-4110
---
Automobile Body Repairing & Painting, Used Car Dealers, Wholesale Used Car Dealers
Address: 1279 Utica Ave, Kearny
Phone: (718) 451-0061
---
Auto blog
Thu, 05 Jun 2014 13:01:00 EST
Remember the original concept that previewed the latest generation Subaru WRX? If not, then just look above for a gallery of photos following its debut at the 2013 New York Auto Show. We loved it, and thus, were sort of disappointed when we first saw the less-aggressive production model.
It's not that the production 2015 WRX is ugly, per se. It just doesn't have the gaping grille, four-door coupe lines or squinting headlights that give the concept so much verve. But as it turns out, Subaru might have realized that it was on the right track with the more assertive styling. Rumors coming out of Australia suggest that the shape could form the basis for the next-generation Impreza, and next WRX, along with a major platform shift.
Subaru chief designer Mamoru Ishii tells Motoring that that the next-generation car will ditch the rather utilitarian current design in favor of something more exciting. Like the WRX concept, the design will start wide at the bottom for an aggressive stance and taper up to the roof. That styling would likely get even more aggressive for the next 'Rex.
Thu, 28 Mar 2013 17:31:00 EST
For a company that does a pretty great job of tying its vehicles to the environment - or, better said, to people who like to actually get out into the environment - Subaru hasn't exactly been a leader in green vehicle production. In fact, it's 2013 and the company is finally releasing its first-ever production hybrid, the XV Crosstrek Hybrid. Tom Doll, Subaru's executive vice president, admitted as much at the unveiling today at the New York Auto Show: "We at Subaru were not the first to market with a hybrid, but we sure made sure we did it right."
That may be, but for now the automaker doesn't want to tell us all the details of how right it is. We do know that the powertrain takes Subaru's 2.0-liter boxer engine and adds in a 13.4-horsepower electric motor and continuously variable transmission. All-wheel drive will be, of course, standard, and Subaru promises the XV Crosstrek Hybrid will offer the "same utility and versatility as the gasoline model," including 8.7 inches of ground clearance. The hybrid does weigh 300 pounds more, though, which required a re-engineered chassis.
The motor can move the lifted Impreza in all-electric mode up to 25 miles an hour (distance not specified). Subaru isn't talking precise fuel economy numbers, either, just that it will be the "most fuel-efficient all-wheel-drive crossover in America" and will unsurprisingly have start-stop functionality. We do hear, though, that the hybrid will get around 10-percent better fuel economy than the standard gas-only XV Crosstrek. The most efficient version of that car, the one with the CVT, gets 25 miles per gallon in the city, 33 highway and 28 combined. Whatever this hybrid XV Crosstrek gets, we expect Subaru'll sell a million in Portlandia. For more, scroll down to watch an official video and read the press release.
Tue, 15 Oct 2013 12:32:00 EST
Among tuners, the legions of Subaru fans are hard to top, displaying all the fanaticism of English soccer fans and a dedication to their vehicles that borders on obsessive. These are compliments, by the way. In the latest video from Drive, Matt Farah takes a look at a pair of very special Imprezas - early Impreza 2.5RS Coupes that have had some serious heart transplants.
The first, a traditional blue model, sports the 2.5-liter, turbocharged flat-four from the 2004 WRX STI, which is good for around 300 horsepower. The other Impreza is a bit more hardcore - the engine is a 2.0-liter, turbocharged four-cylinder from the JDM WRX STI, which we suppose makes it more of an Impreza 2.0RS Coupe. Besides the different engines, both cars represent the unique ideas and style of their owners.
The 10-minute video explores this, digging into why people tune, and how it's a reflection of their own personal driving style and character. Take a look below for another fun vid from the team at Drive.