Fuel Type:GAS
For Sale By:Private Seller
Transmission:Automatic
Body Type:Sedan
Engine:2.5L 2458CC H4 GAS DOHC Naturally Aspirated
Vehicle Title:Clear

Condition:
Used: A vehicle is considered used if it has been registered and issued a title. Used vehicles have had at least one previous owner. The condition of the exterior, interior and engine can vary depending on the vehicle's history. See the seller's listing for full details and description of any imperfections. ...
VIN (Vehicle Identification Number): 4s3bd6857w7205024
Make: Subaru
Options: Cassette Player, 4-Wheel Drive, CD Player
Model: Legacy
Safety Features: Anti-Lock Brakes
Mileage: 142,000
Power Options: Air Conditioning, Cruise Control, Power Locks, Power Windows
Sub Model: SUS
Exterior Color: Green
Interior Color: Gray
Warranty: Vehicle does NOT have an existing warranty
Number of Cylinders: 4
Year: 1998
Trim: GT Sedan 4-Door
Drive Type: AWD


Selling my Aunts 1998 Legacy SUS sedan that has been well cared for. She bought a new car. 142k miles, automatic. Many new parts: axles, water pump, timing belt, ball joints, exhaust. Drives well and is fully loaded. Quarter panels are nearly rust free. Some rust on rear frame area as shown on pics. Recently had the left rear wheel bearing go bad so the wheel wobbles quite a bit. Needs to be towed. Drives fine otherwise and everything works as it should. May need new rear struts in the near future. Thats the only thing that needs attention that I can see. Cold AC and hot heat. 973-214-0313 - text or call- Come see it in Stanhope NJ if you would like to inspect prior to bidding.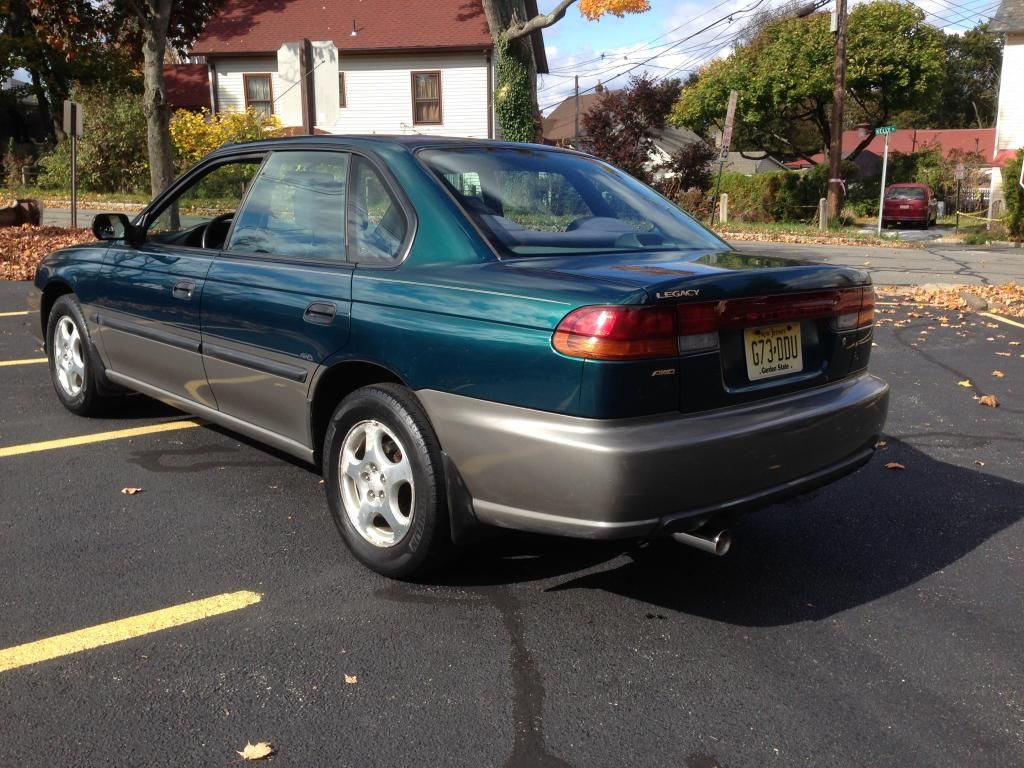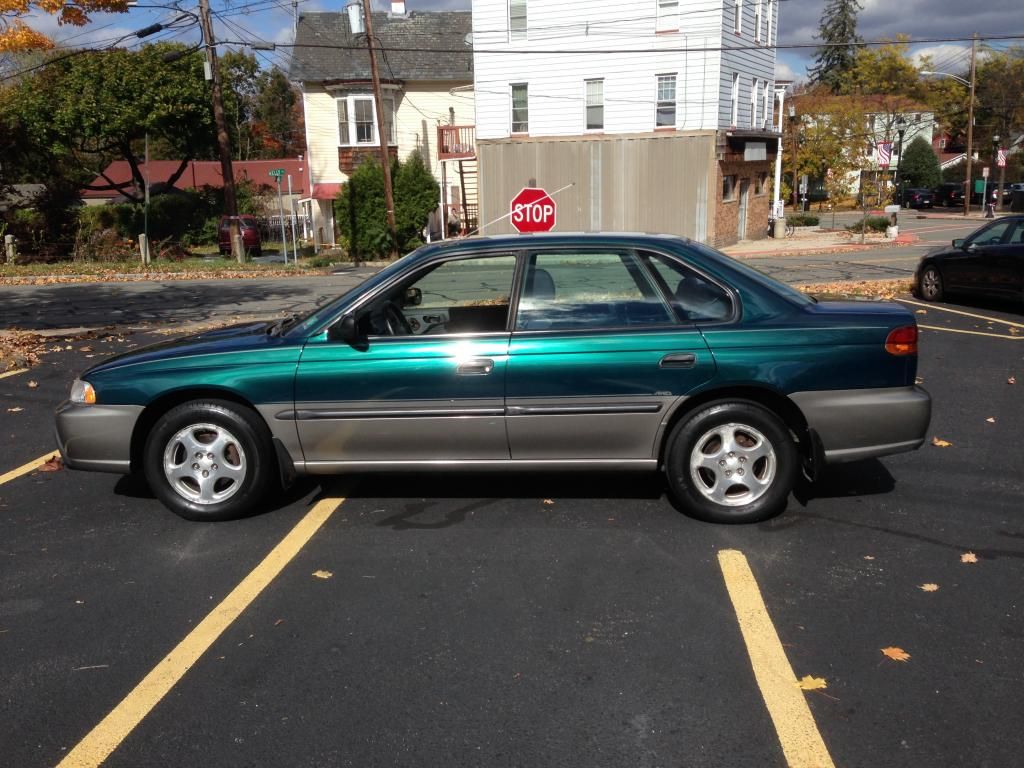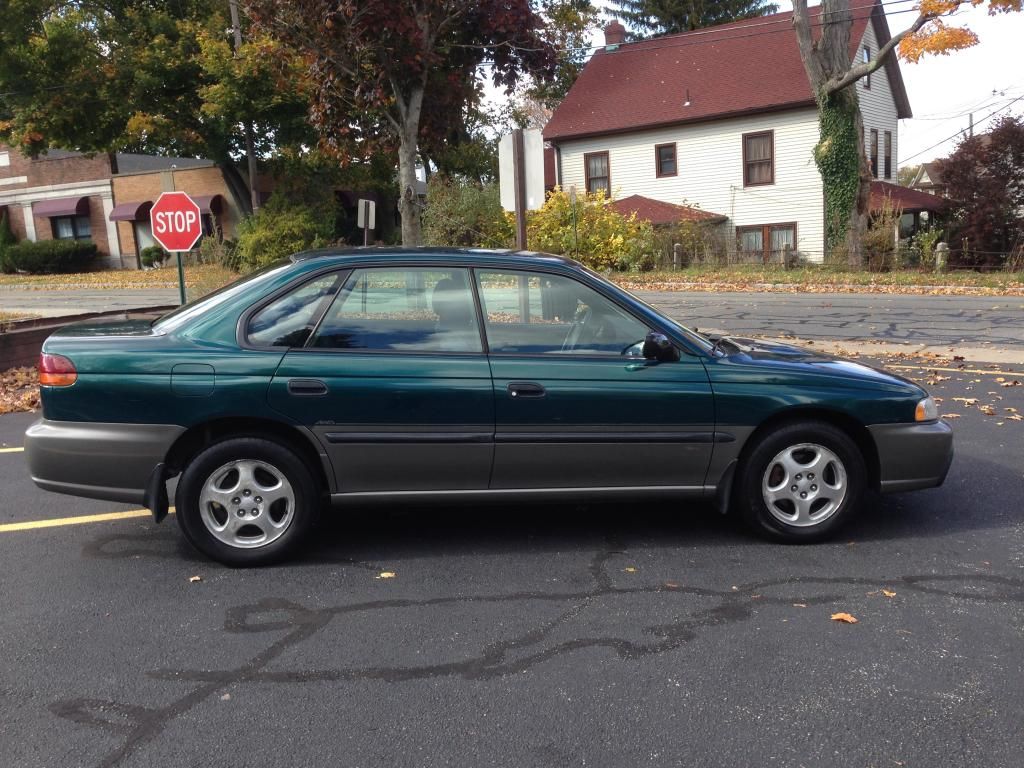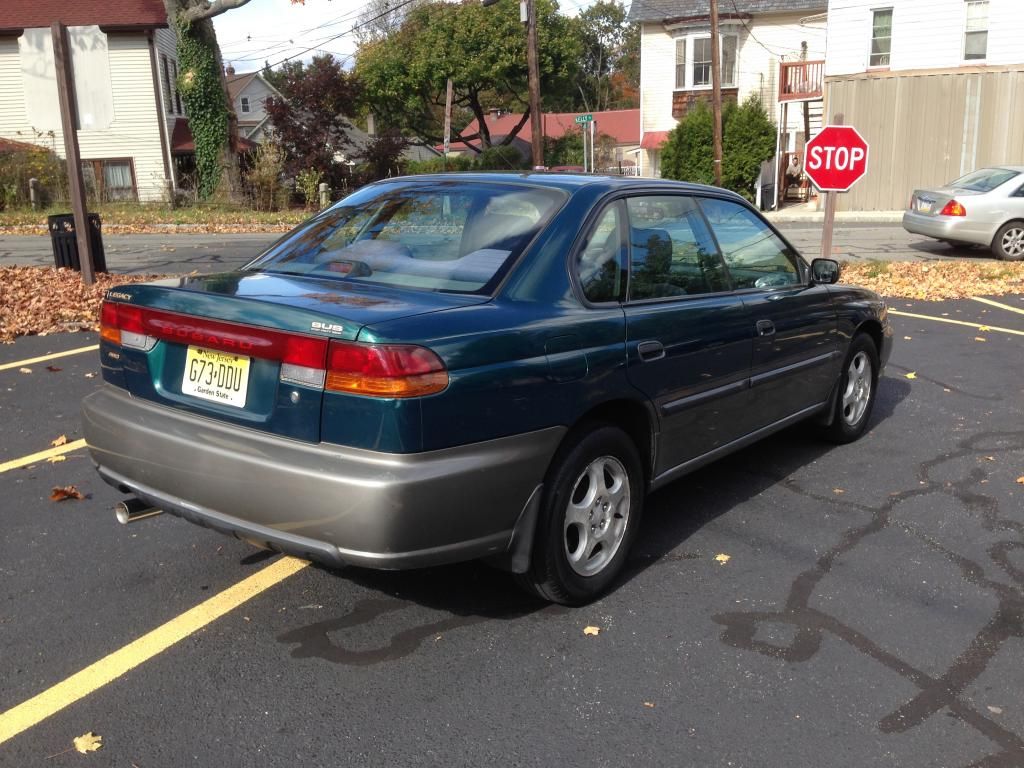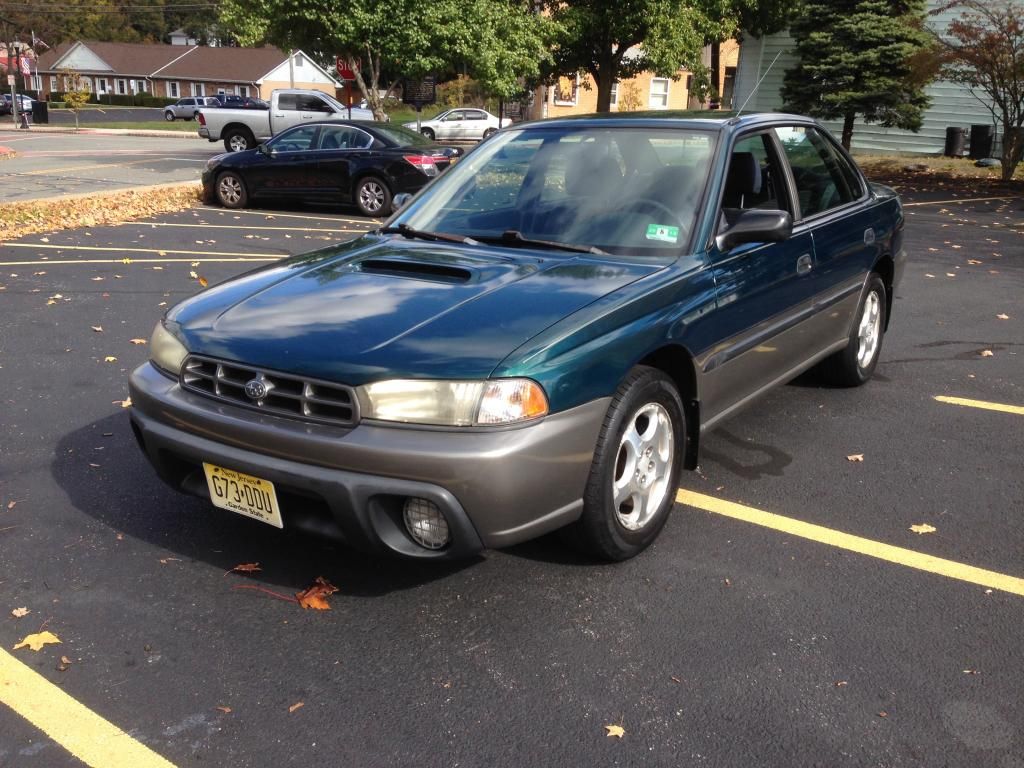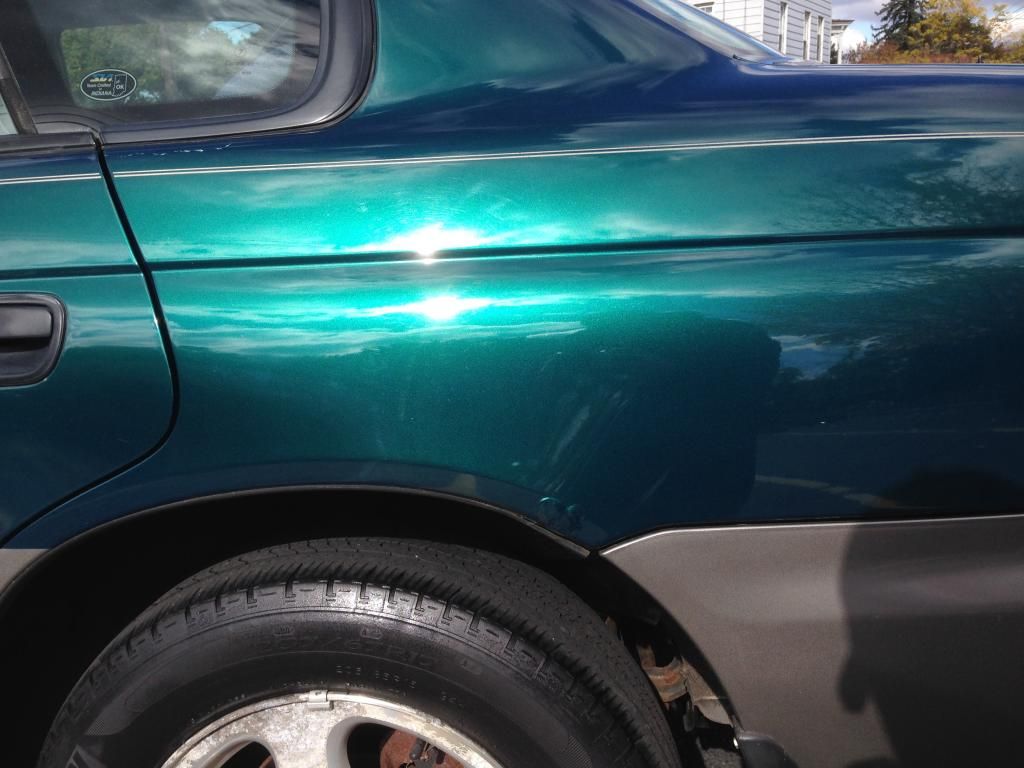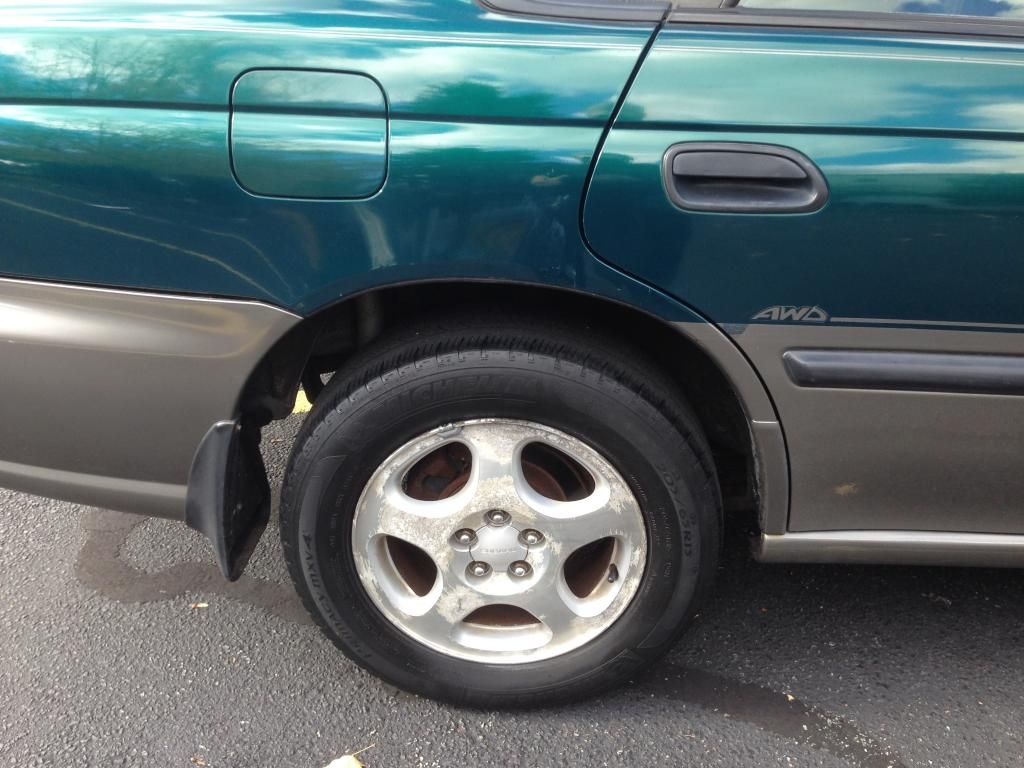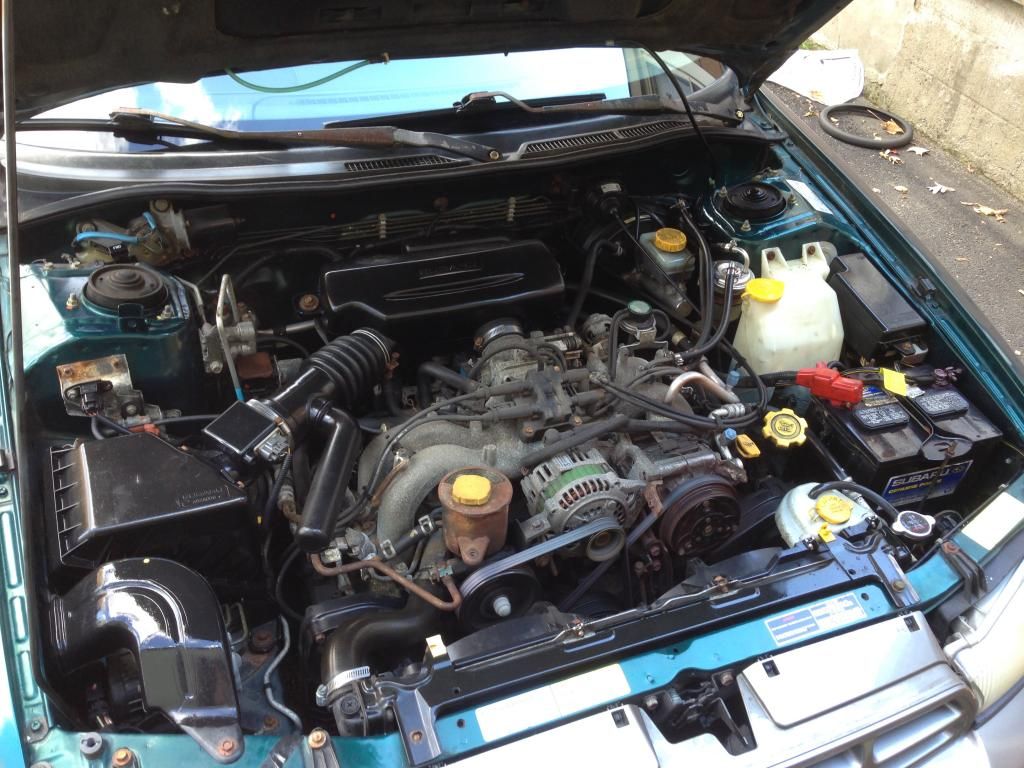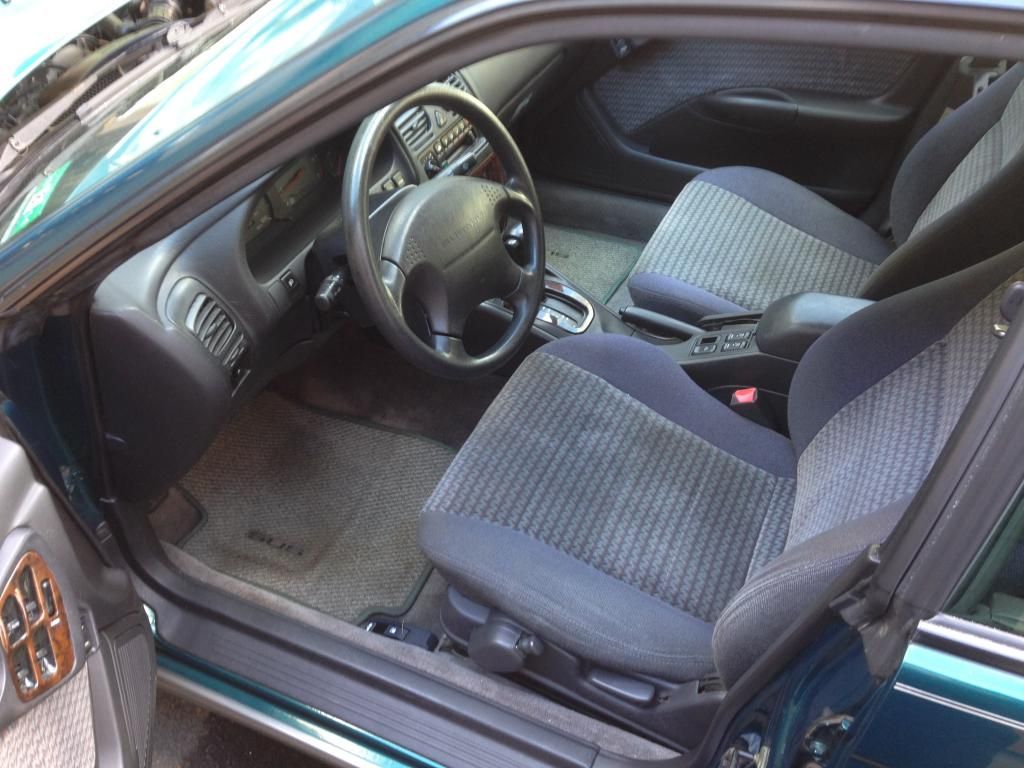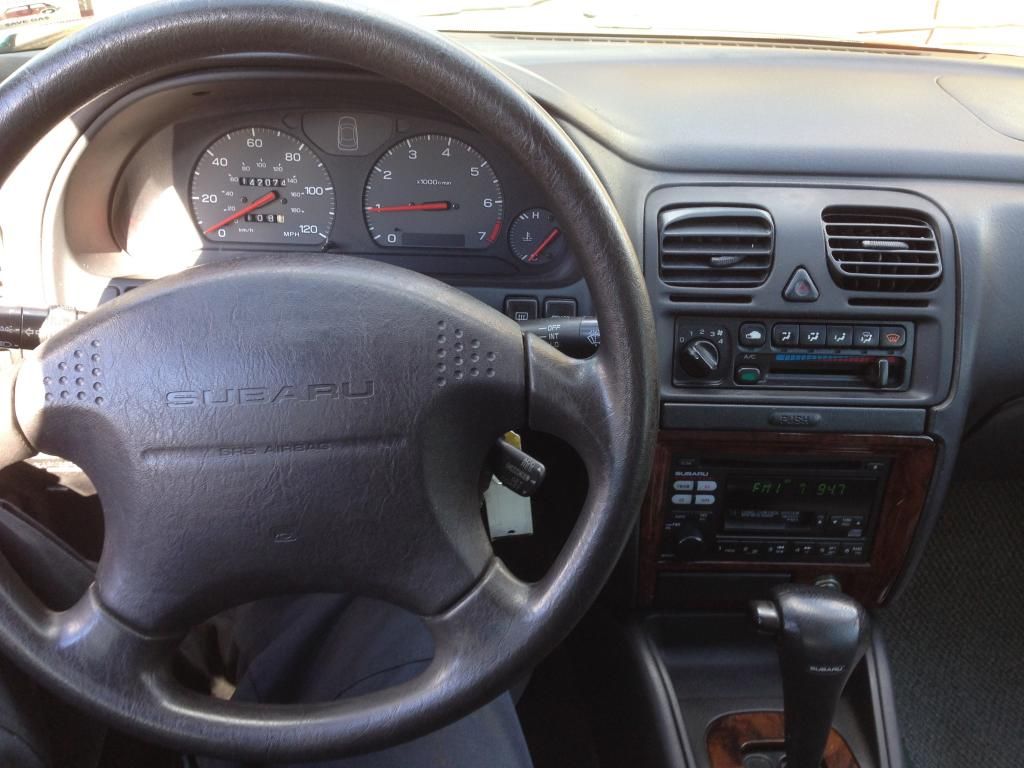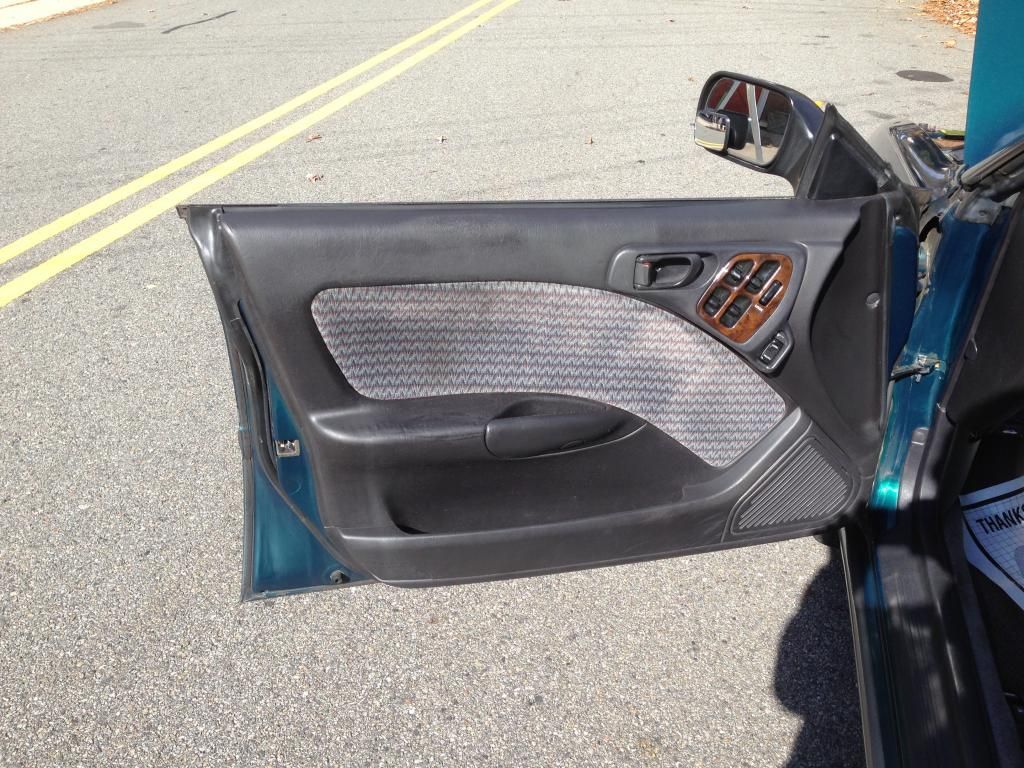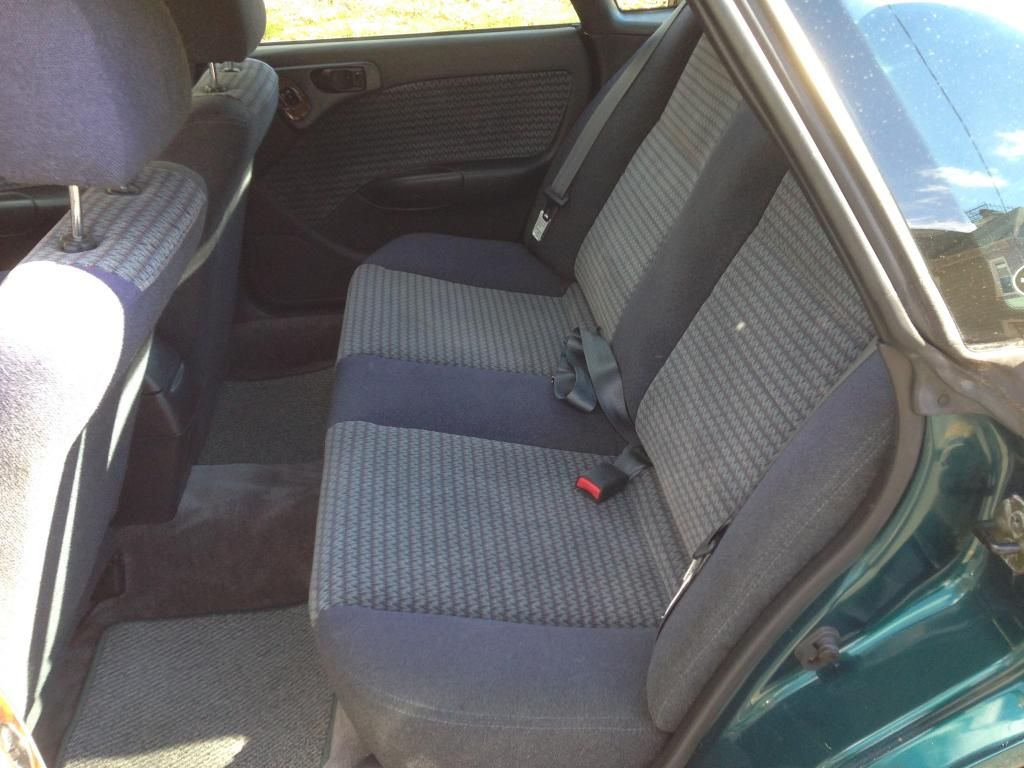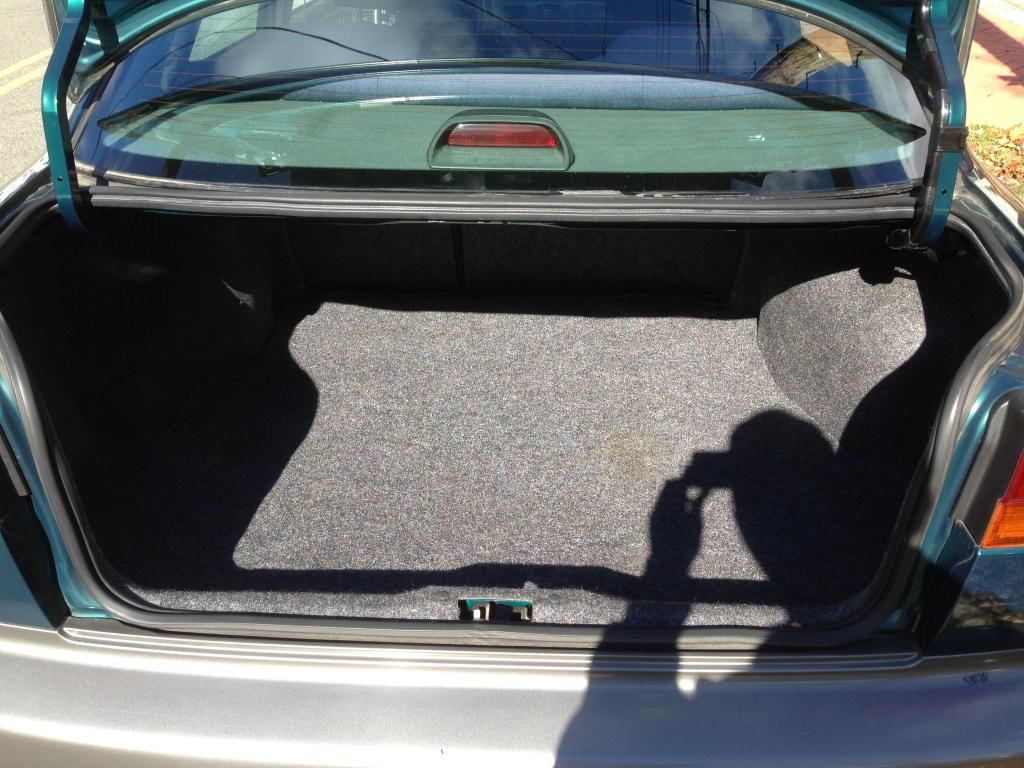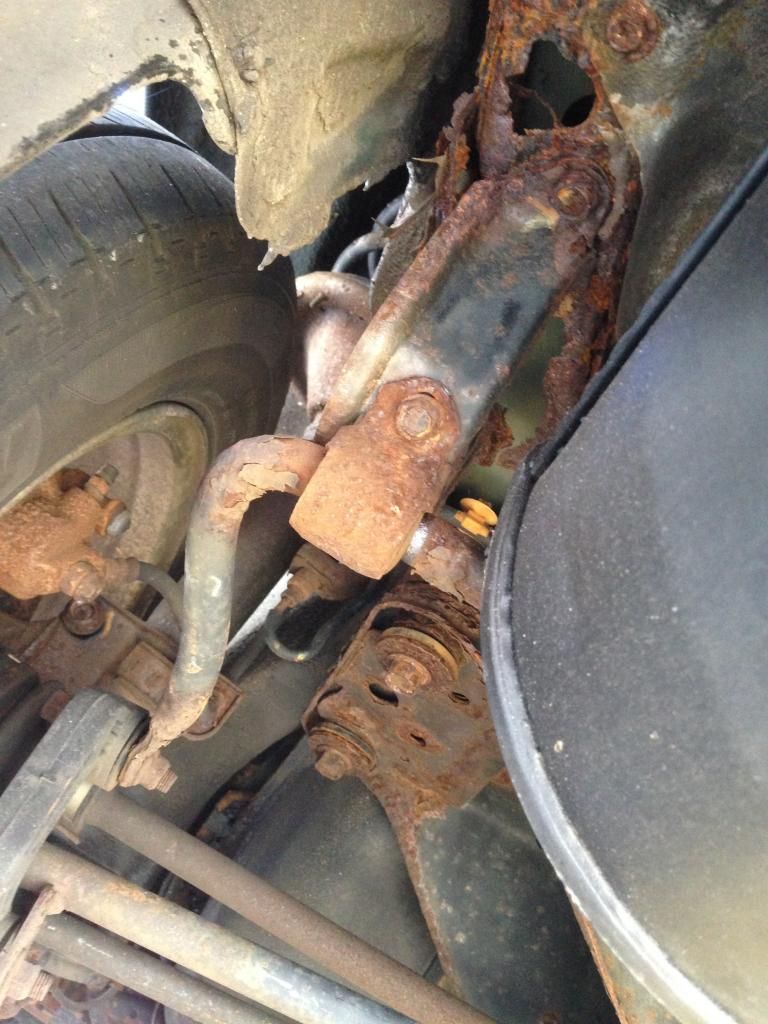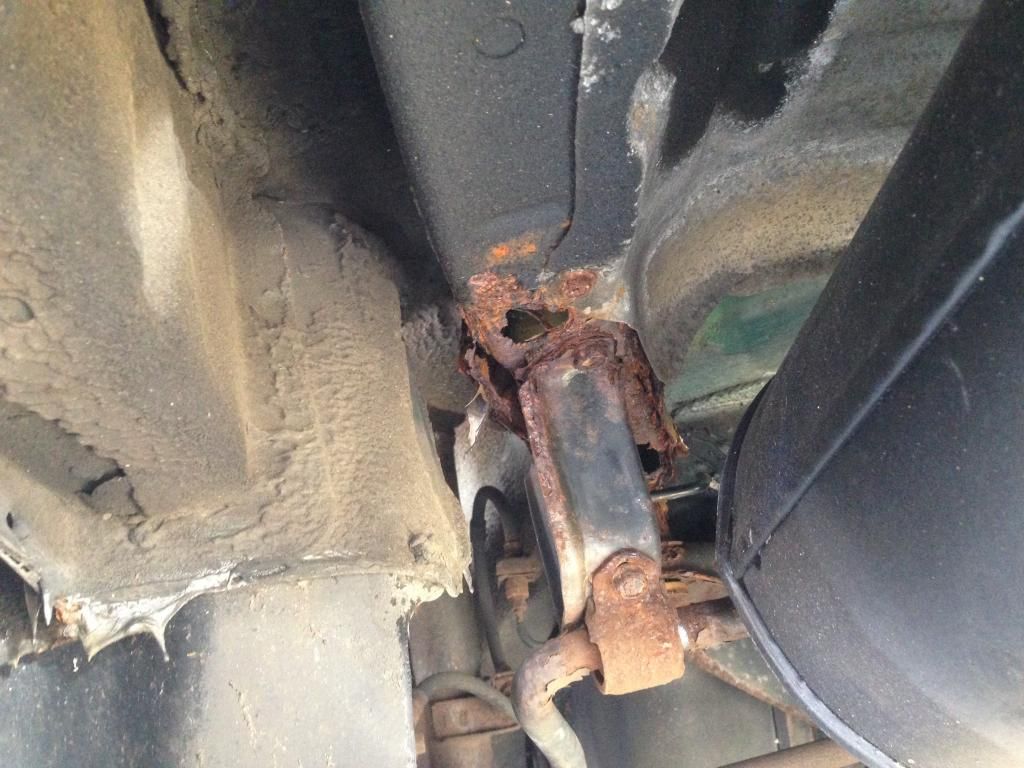 Subaru Legacy for Sale
Auto Services in New Jersey
New Car Dealers, Automobile Body Repairing & Painting, Used Car Dealers
Address: 66 E Railway Ave, Haskell
Phone: (973) 345-9005
---
Used Car Dealers
Address: 1869 Richmond Ter, North-Middletown
Phone: (718) 720-1919
---
Auto Repair & Service, Automobile Parts & Supplies, Tire Dealers
Address: 807 Pulaski Hwy, Quinton
Phone: (302) 328-1550
---
Auto Repair & Service, Used Car Dealers, Automobile Parts & Supplies
Address: 116 S Dupont Hwy, Penns-Grove
Phone: (302) 981-8739
---
Automobile Parts & Supplies, Auto Body Parts
Address: 610 Atkins Ave, Shrewsbury
Phone: (732) 776-7309
---
Auto Repair & Service, Automobile Body Repairing & Painting
Address: 28 Davis Ave, Tenafly
Phone: (516) 280-5002
---
Auto blog
Wed, 22 May 2013 10:14:00 EST
While more and more buyers seem to be opting for the functionality of car-based crossover vehicles every day, it's rare that your read much in the way of passionate praise for one. And, while Consumer Reports doesn't exactly lavish written paeans on the Subaru Forester in its latest review - that's just not its style - it did give the CUV a remarkably high overall score.
Praising its excellent fuel economy, visibility, roomy interior and a whole lot more, the testing publication bestowed an overall score of 88 out of 100 on the Forester. That's a really excellent number for just about any vehicle, but it's also a top-of-the-class mark for the Forester's small CUV division. Just about the only major gripe was that of ride quality.
Most of the direct competitors to the Forester have earned CR marks in the mid-70s. The Honda CR-V is some 11 points behind, for instance, while the Toyota RAV4 and the Mazda CX-5 earn scores of 75 and 74, respectively.
Fri, 11 Oct 2013 11:15:00 EST
Sources in Australia are reporting that we'll be seeing a small, rear-drive sedan from Toyota, based on the GT 86/Scion FR-S. Yes, a convertible variant is still in limbo, but a four-door sedan is in the works. It's unclear if the rumored GT 86 sedan would spawn Scion and Subaru variants (it's hard to cross all ten fingers while you type, but we're having a go).
Working with remarks made by the car's chief engineer Tetsuya Tada in his blog and a rendering from Japanese magazine Holiday Auto, the Australian site Motoring is claiming that the new model's wheelbase will grow about four inches over the current GT 86's 101.2-inch wheelbase.
Besides the larger overall space between the axles, the sedan will offer a more potent engine option over the current 2.0-liter, flat-four. Promising 268 horsepower, which is a big jump over the current car's 200 ponies, the new powertrain will be derived from the Hybrid R setup, shown at the Frankfurt Motor Show. If, like us, you're reaching for the salt, and we don't blame you.
Wed, 13 Nov 2013 17:00:00 EST
Participants in the annual LA Design Challenge always manage to come up with edgy, wacky designs for future vehicles, but with a theme of "Biomimicry and Mobility: 2025" this year's crop of cars might be the quirkiest we've ever seen. As usual, automotive designers from around the world participated in this year's competition, and all the designs will all be unveiled next week during the LA Auto Show with a winner being announced on November 21.
Chinese automakers made a strong showing with Qoros, SAIC Motor, JAC Motors (the company responsible for the Ford F-150 clone) and Changfeng all bringing interesting takes on the biology, human intelligence and sustainability theme. One of the more innovative ideas among these automakers is the Qoros Silk Road System allows autonomous vehicles to drive in packs similar to how ants travel. Speaking of ants, the SAIC Motor Mobiliant (shown above) gets its design from the shape of an ant's body, and, like the insect, it can climb building acting as a personal elevator as well. The JAC Motors design also merges vehicle and building design, while the Changfeng LaBrea inspired by the design of muscle fibers.
Other entrants include Subaru and US-based design teams for BMW, Toyota and Mazda. BMW's duo of concepts mimic plant and animal life. The LA Subways concept acts as a submersible, single-person vehicle to take advantage of the LA river, with a shape similar to an Ocean Sunfish. The Sustainable Efficient Exploratory Device (SEED) imitates the shape of a seed pod, and uses propulsion methods inspired by a shark, dragonfly and a water bug. Mazda's Auto Adapt might be the most car-like concept of the bunch, while the Subaru Suba-Roo and the Calty-designed, Toyota e-grus are the most mind-blowingly awesome.