Fuel Type:GAS
For Sale By:Private Seller
Transmission:Automatic
Body Type:Sedan
Engine:2.5L 2458CC H4 GAS DOHC Naturally Aspirated
Vehicle Title:Clear

Condition:
Used: A vehicle is considered used if it has been registered and issued a title. Used vehicles have had at least one previous owner. The condition of the exterior, interior and engine can vary depending on the vehicle's history. See the seller's listing for full details and description of any imperfections. ...
VIN (Vehicle Identification Number): 4s3bd6857w7205024
Make: Subaru
Options: Cassette Player, 4-Wheel Drive, CD Player
Model: Legacy
Safety Features: Anti-Lock Brakes
Mileage: 142,000
Power Options: Air Conditioning, Cruise Control, Power Locks, Power Windows
Sub Model: SUS
Exterior Color: Green
Interior Color: Gray
Warranty: Vehicle does NOT have an existing warranty
Number of Cylinders: 4
Year: 1998
Trim: GT Sedan 4-Door
Drive Type: AWD


Selling my Aunts 1998 Legacy SUS sedan that has been well cared for. She bought a new car. 142k miles, automatic. Many new parts: axles, water pump, timing belt, ball joints, exhaust. Drives well and is fully loaded. Quarter panels are nearly rust free. Some rust on rear frame area as shown on pics. Recently had the left rear wheel bearing go bad so the wheel wobbles quite a bit. Needs to be towed. Drives fine otherwise and everything works as it should. May need new rear struts in the near future. Thats the only thing that needs attention that I can see. Cold AC and hot heat. 973-214-0313 - text or call- Come see it in Stanhope NJ if you would like to inspect prior to bidding.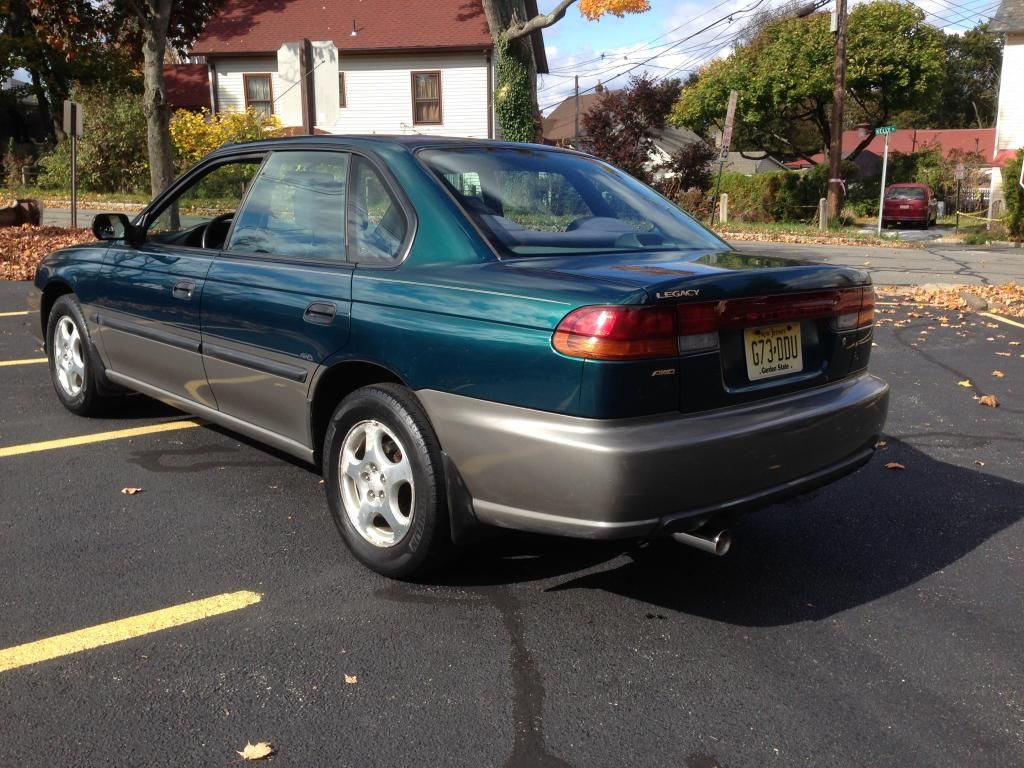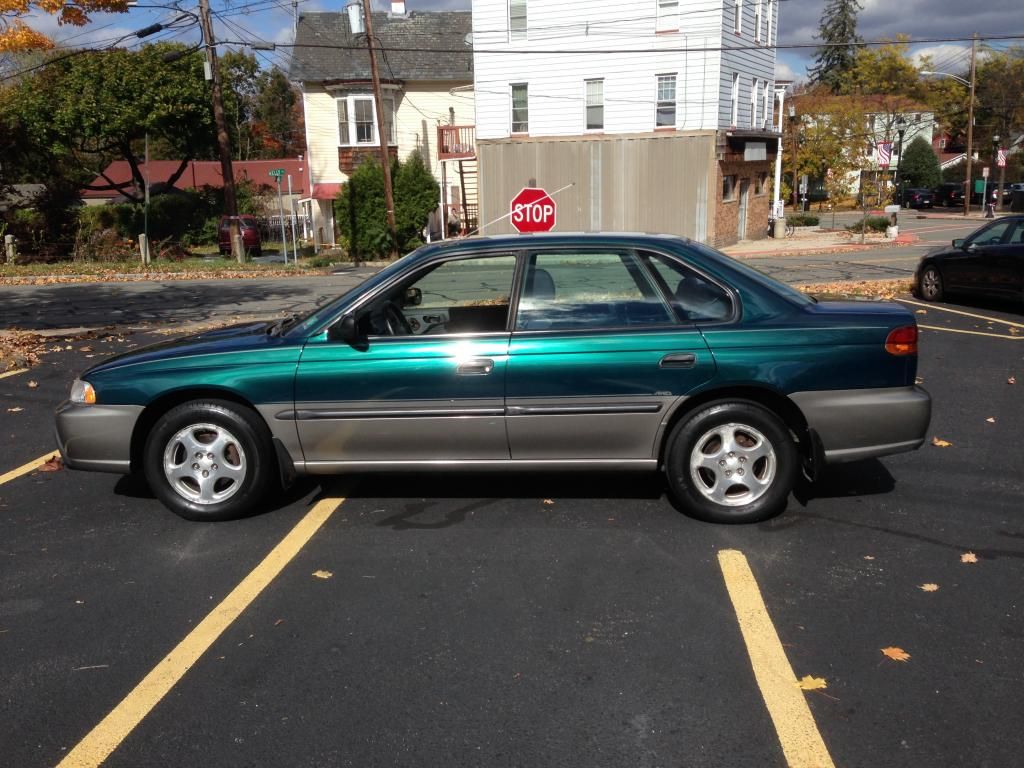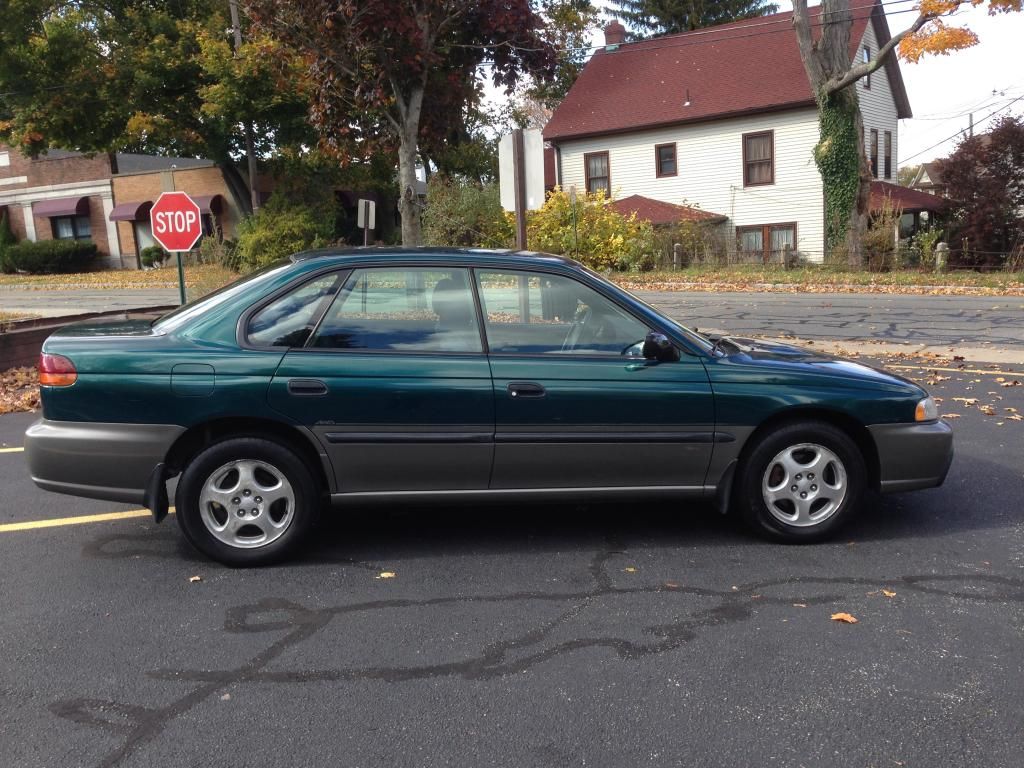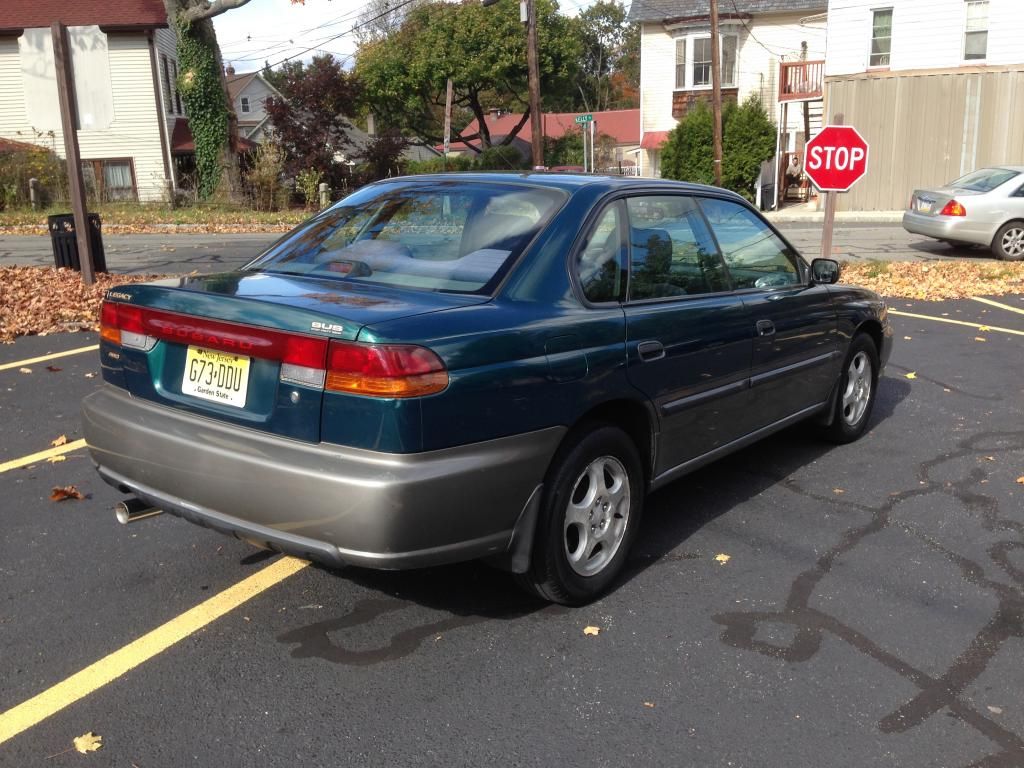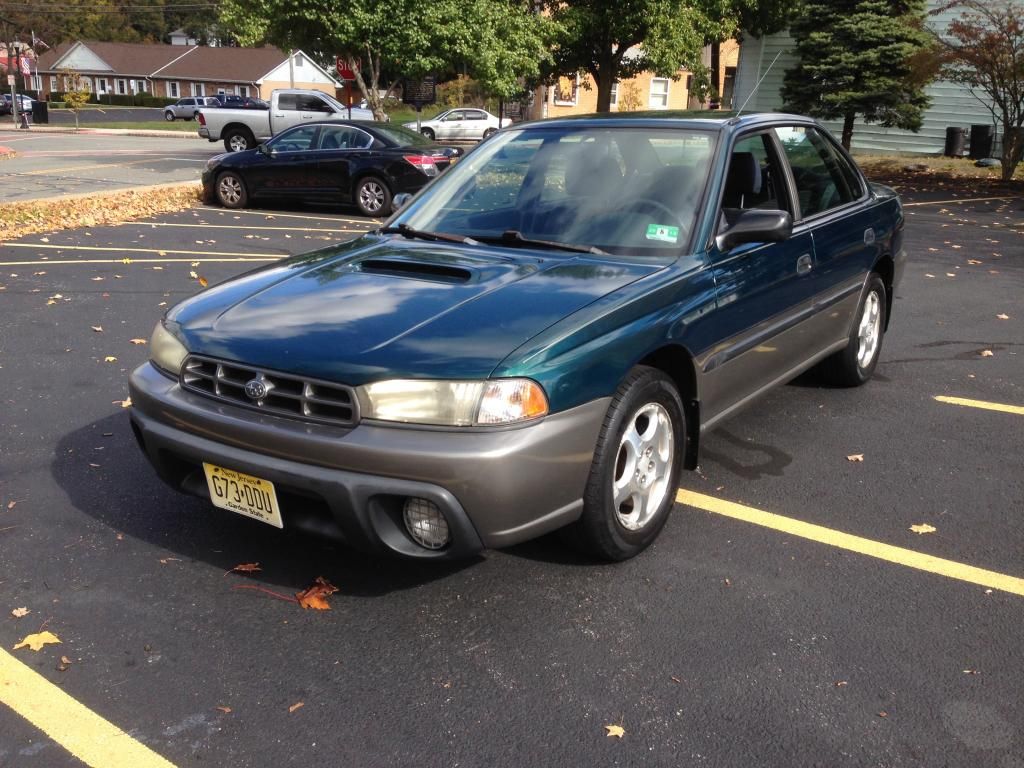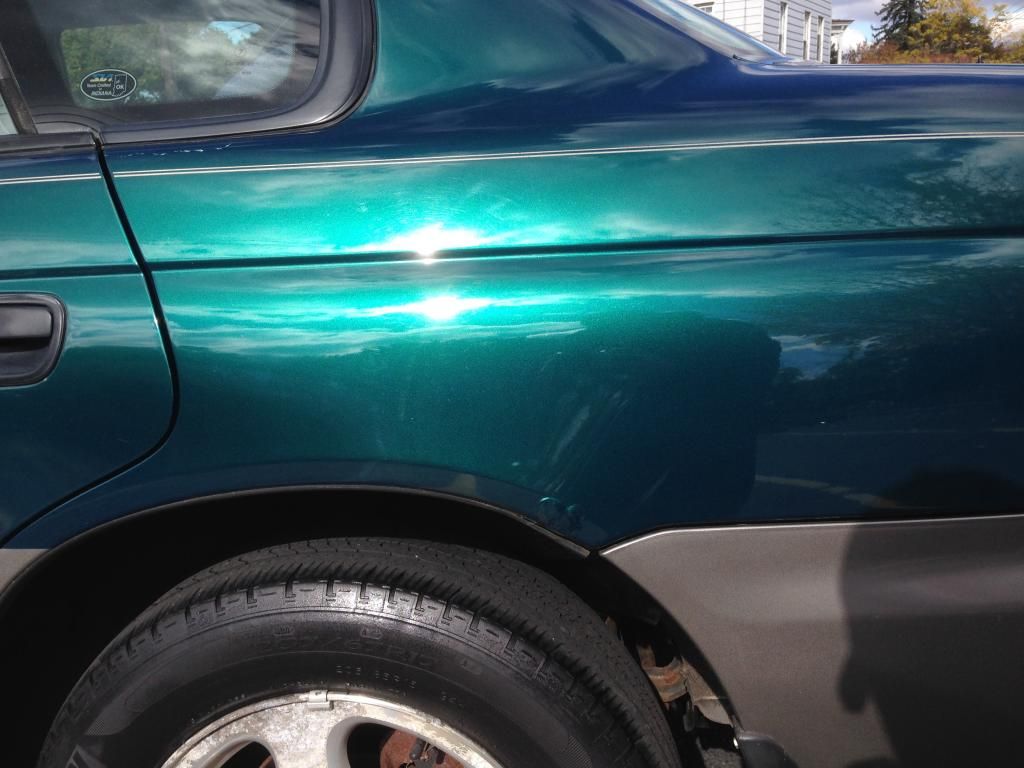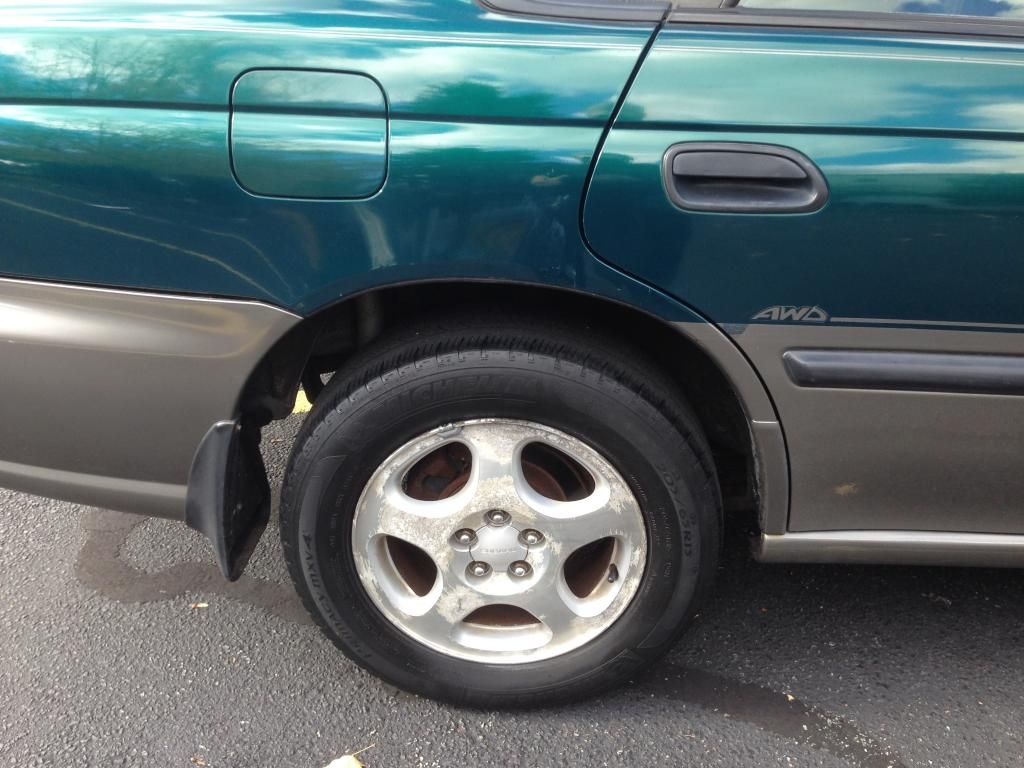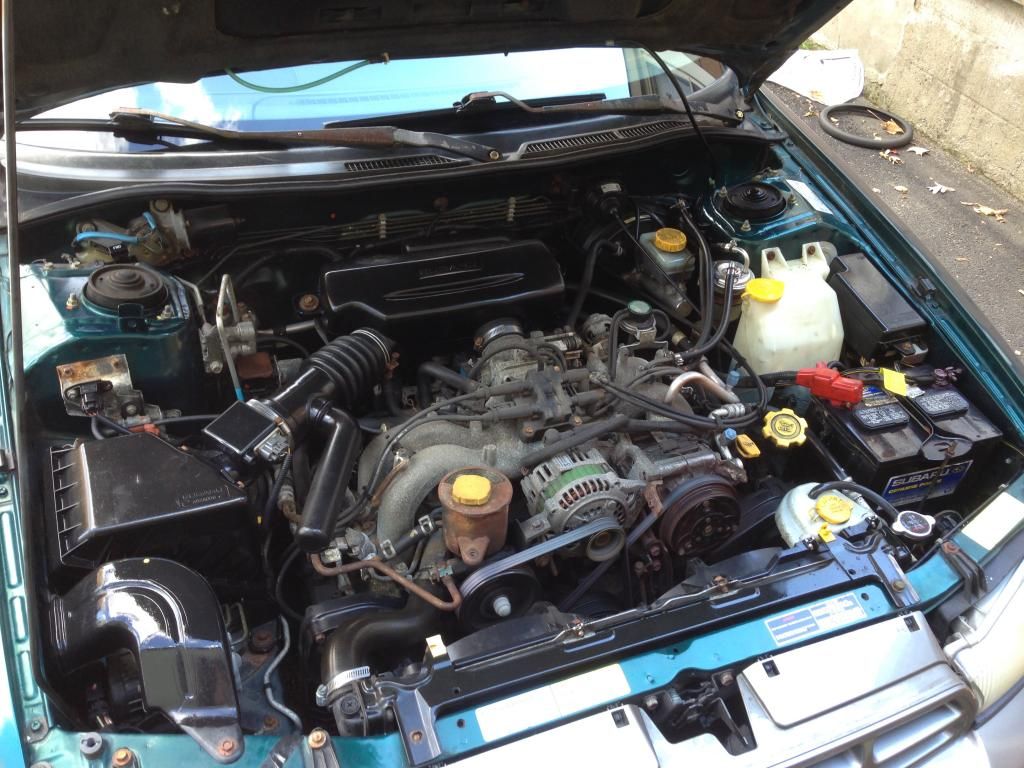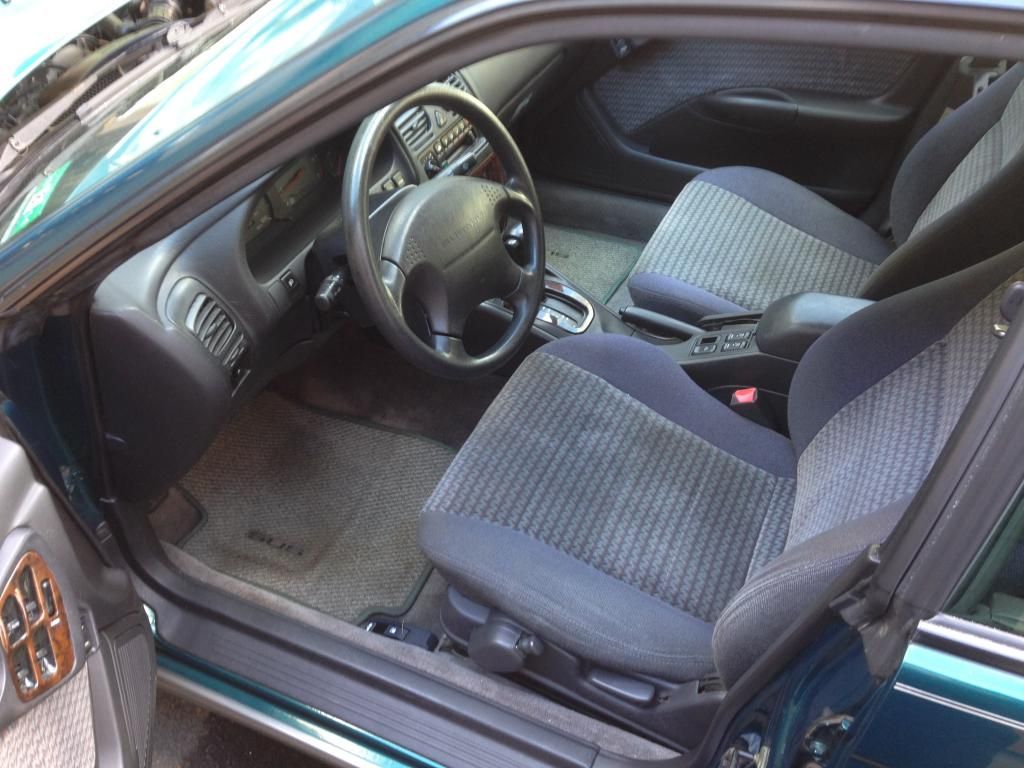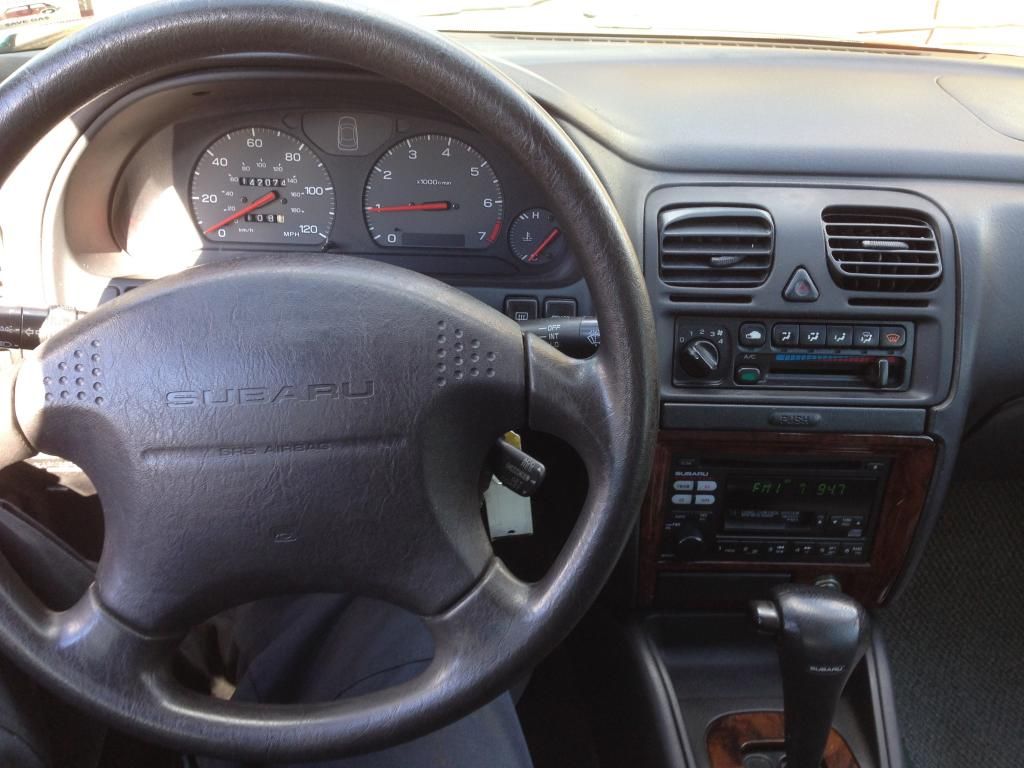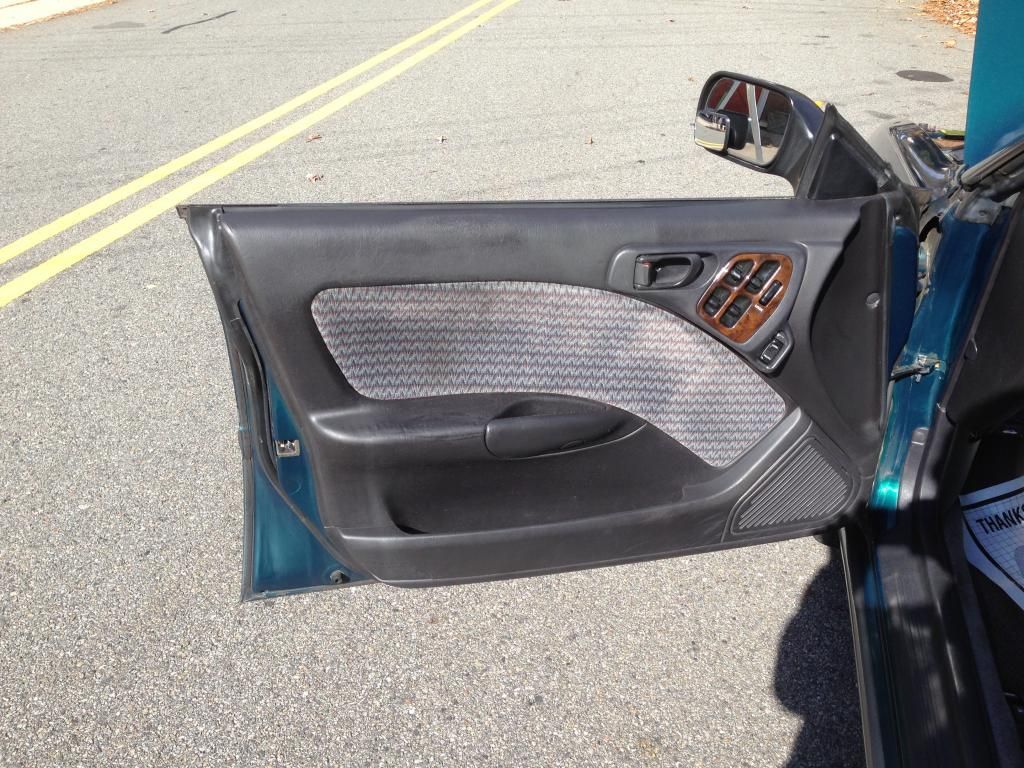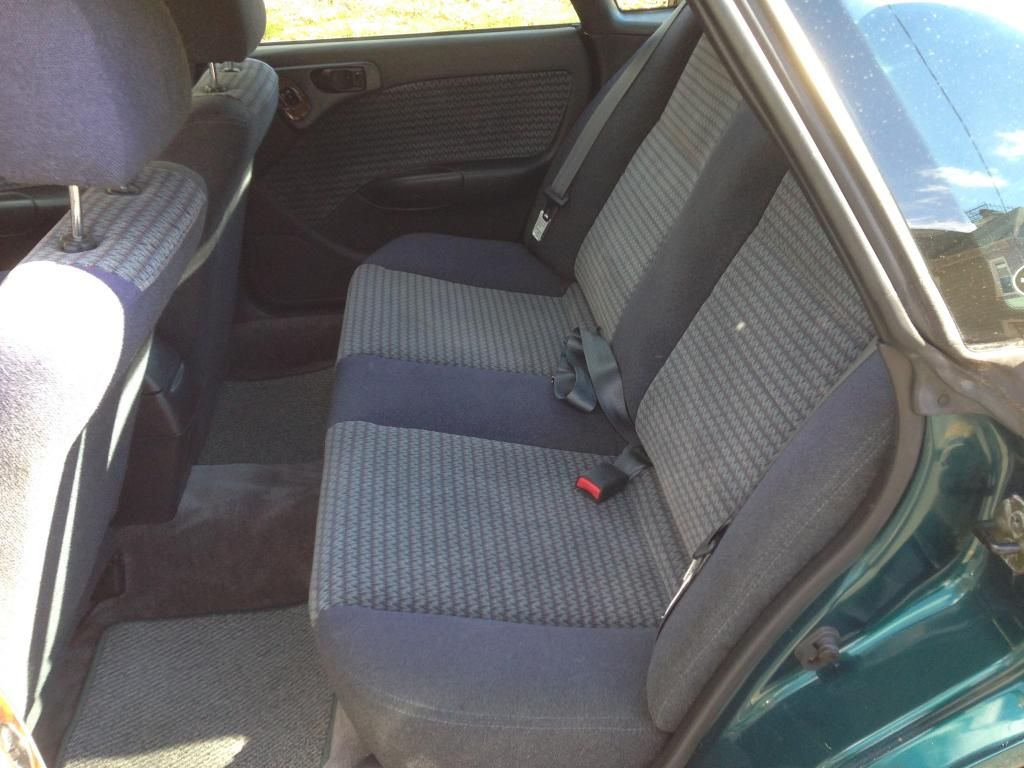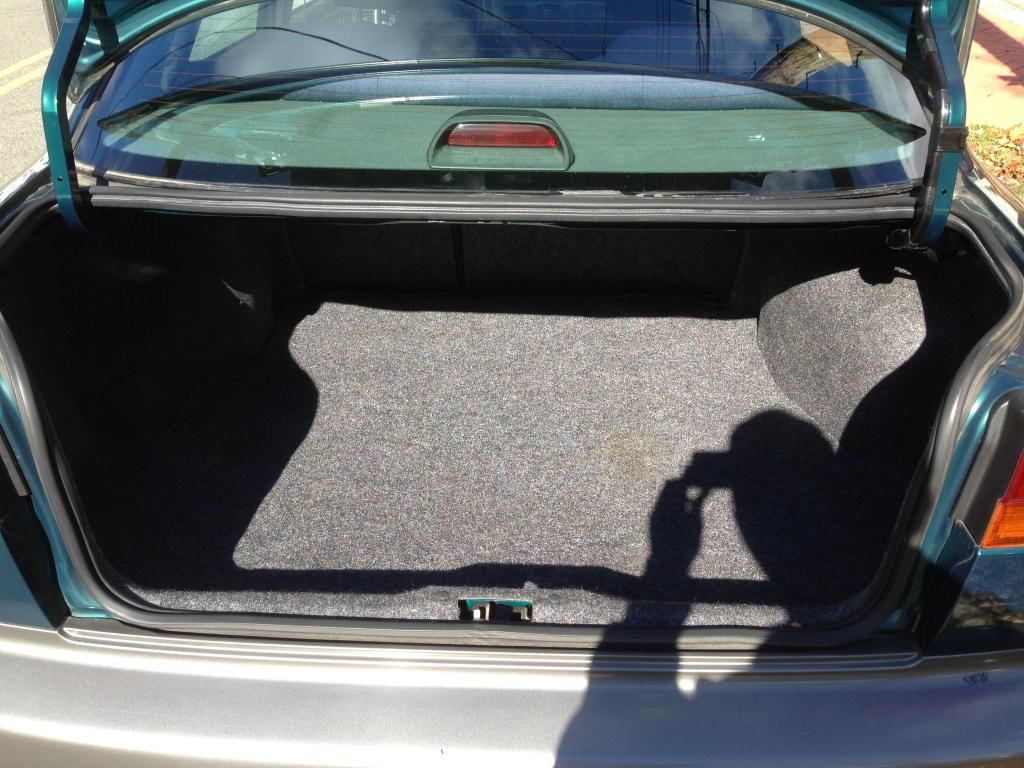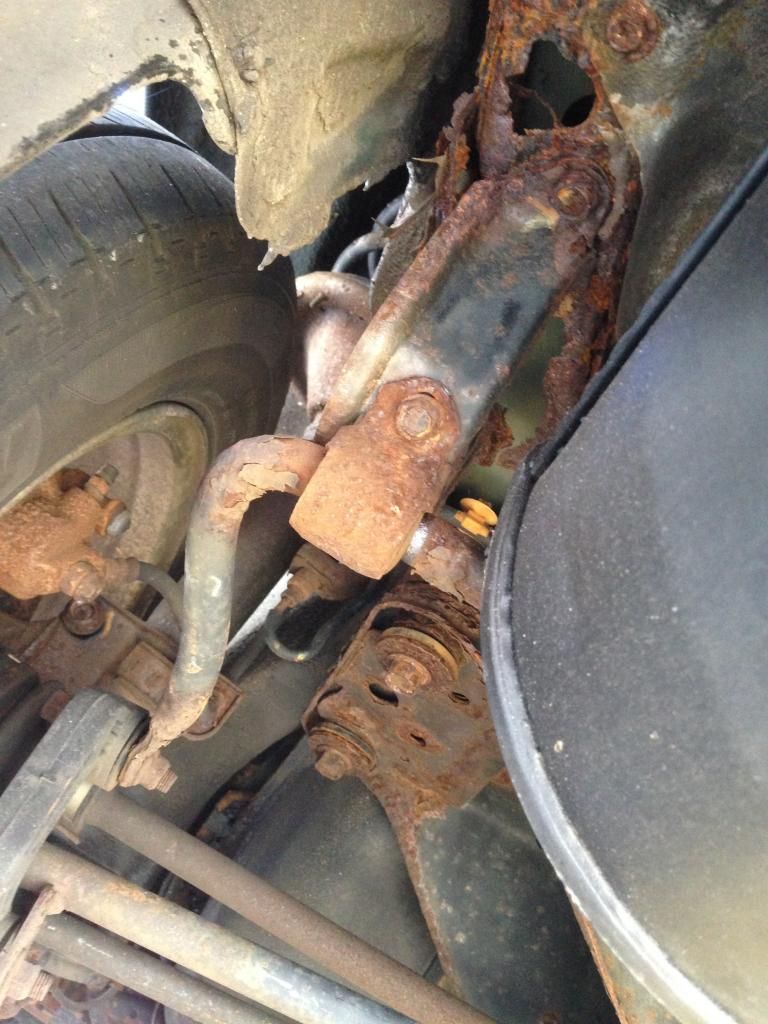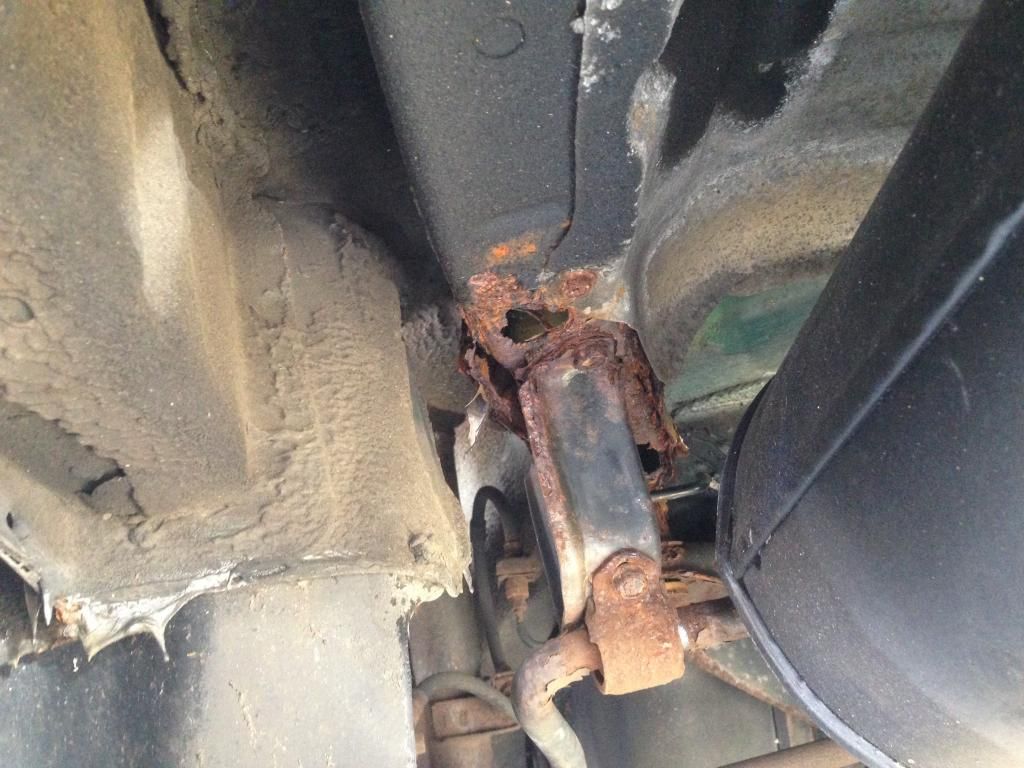 Subaru Legacy for Sale
Auto Services in New Jersey
Auto Repair & Service, Auto Transmission, Auto Oil & Lube
Address: 146 Central Ave, Guttenberg
Phone: (201) 793-7581
---
Auto Repair & Service, Automobile Body Repairing & Painting, Dent Removal
Address: 2204 Aramingo Ave, Woodlynne
Phone: (215) 634-4810
---
Auto Repair & Service, Tire Dealers, Tire Recap, Retread & Repair
Address: 7519 Parsons Blvd, West-New-York
Phone: (718) 591-6228
---
Auto Repair & Service, Auto Transmission
Address: 291 US Highway 46 # C, Califon
Phone: (908) 453-2202
---
Automobile Body Repairing & Painting
Address: 2600 E Farragut Ave, Mc-Guire-Afb
Phone: (215) 788-9322
---
Auto Repair & Service, Tire Dealers, Gas Stations
Address: 2674 Morris Ave, Cranford
Phone: (908) 686-3175
---
Auto blog
Fri, 16 May 2014 17:44:00 EST
Subaru unveiled the 2015 Legacy at this year's Chicago Auto Show, and while the company was happy to tell us all about its new platform and features, it kept pricing a secret until now. The new all-wheel drive sedan arrives at dealers this summer with a starting price of $22,490, which includes its $795 destination charge, a $400 increase over last year's model with the CVT.
The Legacy takes advantage of a slightly larger, new platform, which Subaru claims is quieter. The 2.5-liter boxer-four-cylinder and 3.6-liter flat-six engines are carried over from the previous generation, but they see slight boosts in fuel economy. All models also now come standard with a CVT, and, of course, Subaru's Symmetrical All-Wheel Drive.
The range starts with the basic 2.5i trim at $22,490 that comes standard with more airbags than before and a 6.2-inch infotainment system with Bluetooth and iPod integration. The $24,290 2.5i Premium trim really improves things with standard dual-zone climate control, power driver's seat, leather-wrapped steering wheel, a 7-inch infotainment system and more. For $27,290, the 2.5i Limited adds a leather interior, 18-inch wheels, a Harmon/Kardon stereo, heated rear seats, fog lights, wood grain trim and more. A top-spec Legacy 3.6R Limited goes for $30,390 and comes with standard HID low beams.
Fri, 11 Oct 2013 11:15:00 EST
Sources in Australia are reporting that we'll be seeing a small, rear-drive sedan from Toyota, based on the GT 86/Scion FR-S. Yes, a convertible variant is still in limbo, but a four-door sedan is in the works. It's unclear if the rumored GT 86 sedan would spawn Scion and Subaru variants (it's hard to cross all ten fingers while you type, but we're having a go).
Working with remarks made by the car's chief engineer Tetsuya Tada in his blog and a rendering from Japanese magazine Holiday Auto, the Australian site Motoring is claiming that the new model's wheelbase will grow about four inches over the current GT 86's 101.2-inch wheelbase.
Besides the larger overall space between the axles, the sedan will offer a more potent engine option over the current 2.0-liter, flat-four. Promising 268 horsepower, which is a big jump over the current car's 200 ponies, the new powertrain will be derived from the Hybrid R setup, shown at the Frankfurt Motor Show. If, like us, you're reaching for the salt, and we don't blame you.
Mon, 17 Feb 2014 11:57:00 EST
In December, I put the 2015 Subaru WRX through its paces along some incredibly challenging roads in northern California, and to say I walked away impressed wouldn't really do my feelings justice. Say what you will about the way it looks, the new 'Rex is an awesome car, full stop. When it comes to all-weather sports sedans that won't break the bank, it's very tough to beat the WRX.
But then there's its big brother - the STI. The winged wonder. The rally superstar. The car that, to many - and to me - represents all that is right in the world of dirt-and-gravel thrills. Sharp as the WRX has always been, the hardcore STI model has always been a little bit sharper. But in recent years, that hasn't always been a good thing. What I've liked most about the WRX is the fact that it's not an always-on attack missile - it can be forgiving, easy to drive, and if I'm honest, reasonably comfortable. Because of that, in the WRX/STI debate, I've preferred the former for daily driving activities. I've always had a thing for That Wing, but in the outgoing car, the STI was never really far and away a more rewarding car to drive, and it offered exactly zero upgrades in terms of comfort or refinement.
The 2015 WRX is easily the finest example of Subaru's hot hatch sedan to date. But what happens when you try to turn the dial past 11? I headed back to NorCal, including a stop at the historic Mazda Raceway Laguna Seca, to find out.